The letter you always wanted to write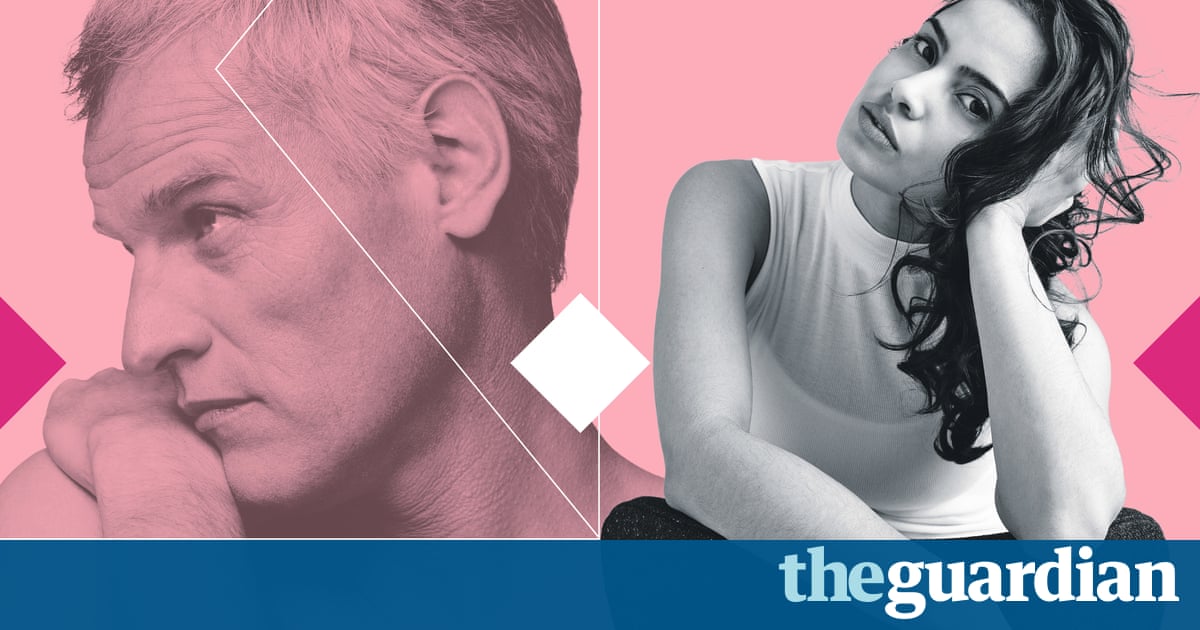 I have been married to you for 20 years. You are from a wealthy family, whereas I was proudly working class. I was determined not to be a dependent wife, but you insisted on keeping our finances separate from the outset. I paid some bills, you paid others. We had no joint account, not even for food.
I happily left my job, home and friends to come and live with you in this beautiful country. We were so happy, with shared interests and a nice house. You had your own business and I started a new career.
I know there must be something in you that met my needs, too. I think I found your supposed sensitivity attractive. Recently, I found a letter to myself written soon after moving in with you, telling myself to be more understanding, to respect your need for space, not to get angry with you if I felt you werent taking enough care of me. At times, your snappy demands for perfection left me reeling with self-doubt. In between, however, we had brilliant times. I learned how to please you. We lived simply and my occasional confused emotional upsets or your strange depressions didnt overly disrupt our lifestyle. Didnt all couples have their ups and downs? You were always so well-mannered and charismatic when we were out and I was proud to be your wife.
Sometimes I felt upset by what I thought was your lack of understanding, but you were easily able to make me feel it was me who didnt understand you. Then I felt terrible. Your disdain for other people saddened me and the way you timed to the minute how long workmen spent on a job embarrassed me. Life became gradually greyer. I became irritable with good friends and, frighteningly, occasionally took on the demanding personality traits Id learned from you.
In recent years, I felt my self-esteem rising when I was promoted. You felt I was working too hard and complained that my job was making me cold and unaffectionate. I lost interest in sex. You had long, enjoyable spells of not working. When I was envious, you suggested I take vicarious pleasure in you having such a good time. I berated myself for being uncharitable.
At weekends, I was too tired to do what you wanted, so you went out without me. You grumbled about needing sex and how I had changed, how you couldnt stand it any more. I thought maybe, when I retired, things would be easier. At other times, I felt that I couldnt cope with your uncaring attitude. I threw myself into work but that simply made me more tired.
And then I discovered you were having an affair. I was devastated and pleaded for us to try again. I would give up work, I wouldnt be tired any more; we could use this as a stepping stone to a better marriage. You listened, but chose to move in with your lover shortly after I found out.
I was so angry! You came to see me, calmly in control, telling me I needed anger management and that you wanted us to be friends. Why couldnt I discuss divorce calmly? I screamed at you to leave me alone. You accused me of being abusive. I sought a counsellor to help me through the trauma. He suggested you might have narcissistic personality disorder. You ticked all the boxes. Suddenly, your behaviour over the last 20 years made frightening sense.
It took a while for it to sink in. It wasnt me who was messed up. It was you. All these years, I had been bending to your will, to keep you happy, to keep you from being depressed. I moulded myself around you to protect you because you had seemed such a sensitive soul. Looking back, I cant believe how blind I was.
What really hurt was your inability to take responsibility for your infidelity. I dont know what I can wish for you, but I hope you find peace and compassion within you, without which life is empty. But I cant help you now.
Sincerely, your wife, set free
Wed love to hear your stories

We will pay 25 for every Letter to (please write about 600-700 words), Playlist, Snapshot or We Love to Eat we publish. Write to Family Life, The Guardian, Kings Place, 90 York Way, London N1 9GU or email family@theguardian.com. Please include your address and phone number. We are only able to reply to those whose contributions we are going to use
Read more: https://www.theguardian.com/lifeandstyle/2017/feb/25/a-letter-to-my-narcissistic-husband-who-had-an-affair-and-blamed-me