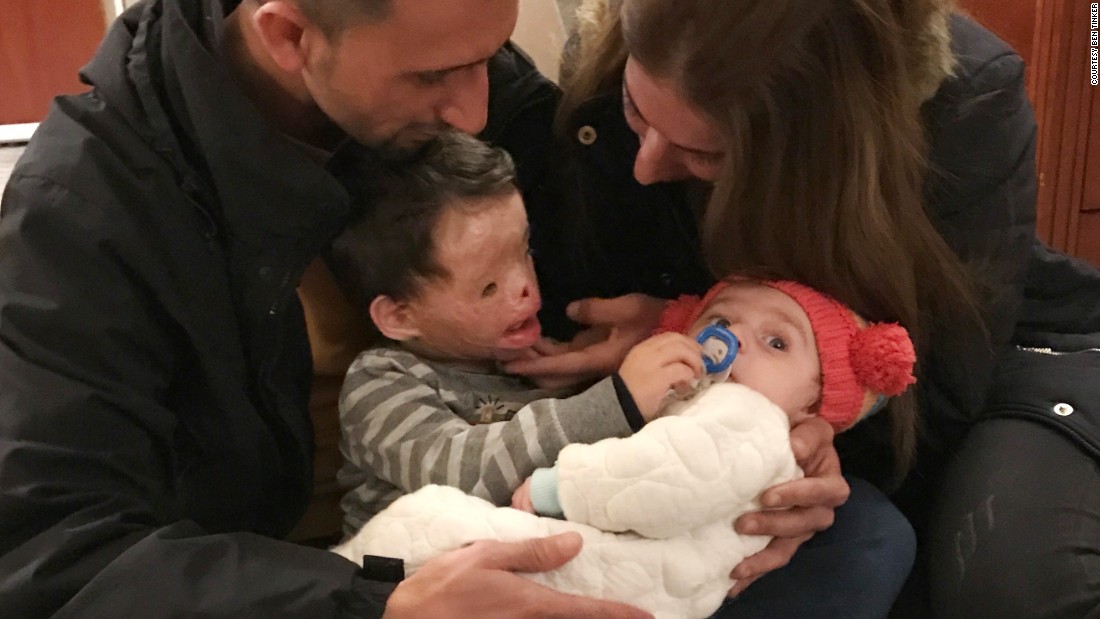 (CNN)The tears didn't stop, but they were tears of joy.
His parents, Ajeel Muhsin and Flosa Khalaf, couldn't contain their emotion.
"They both burst into tears," said Sally Becker, founder of the UK-based charity
Road to Peace
, which facilitated Dilbireen's reunion with his family.
Dilbireen, who traveled to the United States with his father and Becker in October to undergo medical treatment and surgeries for severe burns, simply smiled and gazed at his parents and the baby brother he had never met, until now. CNN was there exclusively to capture the reunion.
Read more: http://www.cnn.com/2017/02/22/health/iraq-boy-dilbireen-family-reunite-parenting-profile/index.html