Can turtle soup heal the rift between a father and son? This play about the emotional uses of food is poignant, but its philosophical maxims are too sweet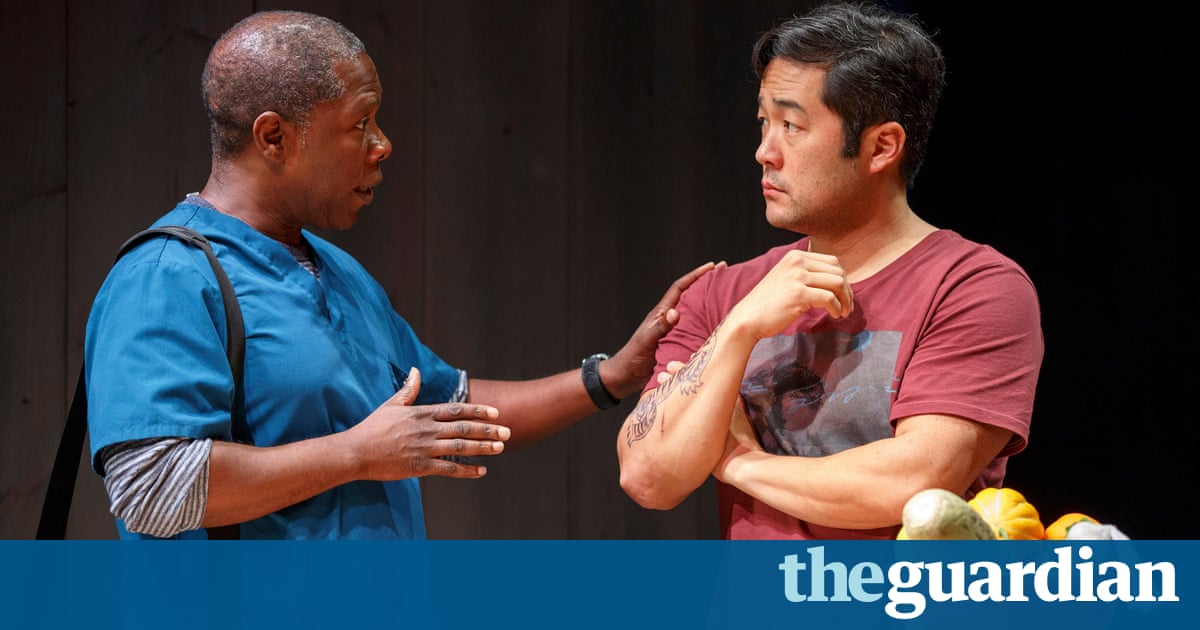 We eat to live, of course. But we eat for other reasons, too. For comfort, for excitement, for indulgence, for prestige. Julia Chos Aubergine a tender play both incisive and contrived explores the social and emotional uses of food.
A man in his 60s, Jung-Sok (Stephen Park), is dying of cirrhosis of the liver. His son, Ray (Tim Kang), has set up his fathers hospital bed in the dining room, one of the plays somewhat blunt ironies, as Jung-Sok now refuses to eat. Another of these ironies: Ray is a chef, a mtier his father has never endorsed.
The man hates my cooking, Ray explains. He hates it. The fact of it. Its womens work, its low class, its uneducated. But when an uncle (Joseph Steven Yang) arrives from Korea, Ray is charged with making a soup that might soothe his father. (In this, the play has links to Chos earlier work, The Language Archive, in which a character achieved serenity through baking.)
Cho is a precise writer and a lyrical one. And yet, in plays like The Piano Teacher, Durango and The Language Archive she evinces a particular interest in what cant or wont be said what oft was thought, but never expressed. Here theres real poignancy in Rays attempts to gain approval from his father, no longer capable of speech, and to communicate with his uncle, who does not speak English. Ray conscripts his ex-girlfriend, Cornelia (a splendid Sue Jean Kim), as a translator, even as hes unable to articulate his love for her.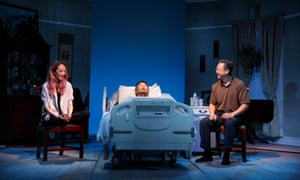 Read more: https://www.theguardian.com/stage/2016/sep/12/aubergine-review-new-york-julia-cho