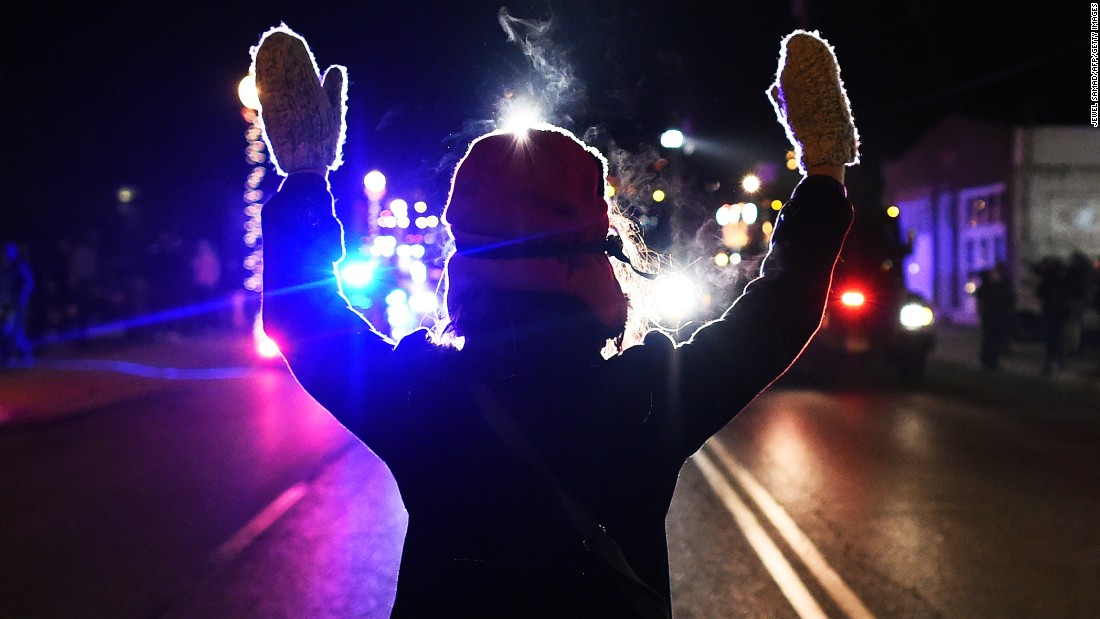 (CNN)Gregory Gunn. Alton Sterling. Philando Castile. Terence Crutcher. Those are just a few of the names of black men who were killed in high-profile police shootings in 2016.
Now, as the year comes to an end, a new study reveals disturbing data on how much of a racial disparity there may be in police use of force, or as researchers call it, "legal intervention."
Black men are nearly three times as likely to be killed by legal intervention than white men, according to the study, which was published in the
American Journal of Public Health
on Tuesday. American Indians or Alaska Natives also are nearly three times as likely andHispanic men are nearly twice as likely, the study suggests.
"It affirms that this disparity exists," said Dr. James Buehler, clinical professor of health management and policy at Drexel University in Philadelphia, who authored the study.
"My study is a reminder that there are, indeed, substantial disparities in the rates of legal intervention deaths, and that ongoing attention to the underlying reasons for this disparity is warranted," he said.
The data showed 2,285 legal intervention deaths for that time period.
While the data did not provide details on the circumstances surrounding the legal intervention deaths, Buehler said that they allowed for him to take a close look at how many deaths involved black, Hispanic and white males, 10 years or older.
He found that, although white men accounted for the largest number of deaths, the number of deaths per million in each demographic population were 2.8 times higher among black men and 1.7 times higher among Hispanic men, respectively.
Roland Fryer, a professor of economics at Harvard University who authored the NBER paper, was unavailable to comment on Buehler's study.
However, Buehler said that the difference between his study and the paper published in the NBER is that he measured death rates per total population size and the NBER report examined rates of the use of lethal force per numbers of "high-risk encounters," such as an encounter that involved an aggravated assault against an officer rather than a routine traffic stop.
"Also, my study had a national focus; the NBER study examined the use of lethal force in one city: Houston," he said. "There's not a right way or a wrong way to approach the study of legal intervention deaths or the use of lethal force by police, but the two approaches address different questions and it's critically important to understand that distinction."
Read more: http://www.cnn.com/2016/12/20/health/black-men-killed-by-police/index.html