Mark Crumpacker, who played a key role in rebuilding the Mexican chains sales after food-safety lapses, is charged with seven counts of drug possession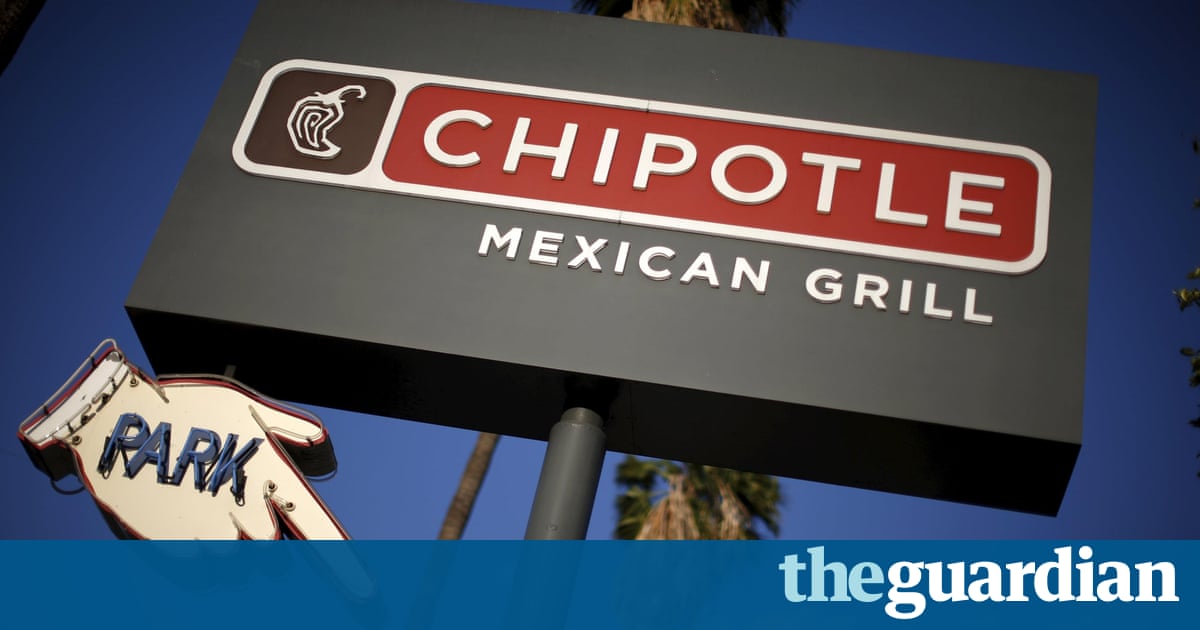 A top Chipotle executive surrendered to New York police on Tuesday and was arraigned on charges of possession of cocaine, authorities said. A grand jury last week indicted three accused drug sellers, and 18 accused customers, including the Chipotle executive, Mark Crumpacker, after an investigation into Manhattan drug trafficking.
Crumpacker, 53, is the companys chief creative and development officer and played a key role in rebuilding Chipotles sales after a string of food-safety lapses last year.
Chipotle put Crumpacker on a leave of absence last week immediately upon learning of these allegations, spokesman Chris Arnold said. Crumpackers attorney declined to comment.
Chipotle hired Crumpacker, who lives in New York City, in 2009. He spearheaded food giveaways and other efforts to lure back diners after the once high-flying burrito chain was linked to outbreaks of E coli, salmonella and norovirus in 2015.
Prosecutors said Crumpacker allegedly made the first cocaine purchase on or about 29 January and again on 8 March, the day when Chipotle temporarily shut a Massachusetts restaurant after four employees fell sick.
Another purchase was allegedly made on 27 April, the day after the restaurant chain operator posted its first quarterly loss as a public company.
Crumpacker again purchased the substance on 11 May, the day when shareholders approved a proposal to give investors more power to shake up the burrito chains board, according to the prosecutors.
Crumpacker also allegedly purchased cocaine on 21 April, 30 April and 14 May. He was charged with seven counts of criminal possession of a controlled substance in the seventh degree, a class A misdemeanor.
Read more: https://www.theguardian.com/us-news/2016/jul/05/chipotle-executive-mark-crumpacker-cocaine-surrenders-police