Budget hotels always offer basic, boxy rooms, but not many are as creative as this alternative gem in the Belgian capital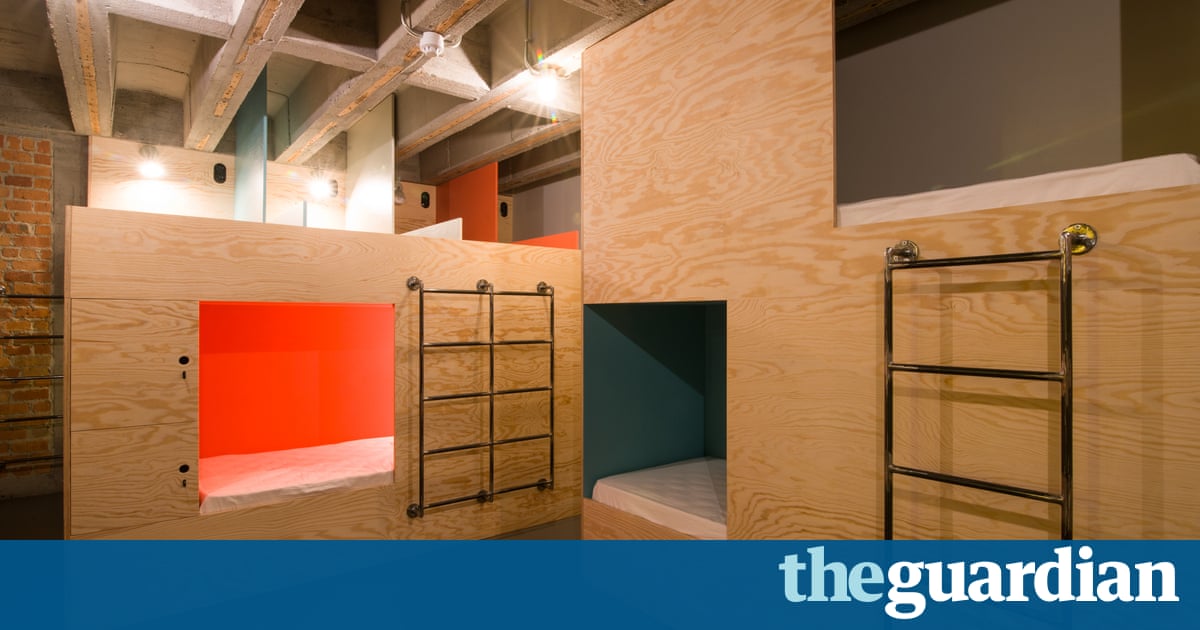 Brussels is a city of grand townhouses and art nouveau. Yet plonked in the middle of the Belgian capital, on a nondescript street corner, has appeared a hotel that looks like downtown LA had it been swallowed by lava. An old 1970s art college has been redesigned and rebuilt, by people who usually make film sets, to become the oddest, most fashionable, most affordable stopover in Europe.
The reception desk is held up by a pair of motorcycles dipped in concrete above it rest maquettes, Paolozzi-like little bricks of angles and texture. Three guests under 10 years old leap joyfully between leather sofas and concrete benches while they wait for their parents to check into one of the Supra rooms which sleep five, one up by the ceiling, in what they call a cabine bed.
In my bedroom, the roughness of concrete and cement is softened by elegant plywood, glowing in the bright light of those office-wide windows. To the right of the double bed, above a built-in sofa, a ladder climbs up to what looks like a cupboard. But slide the doors open and here is the promised cabine bed. Its sleek neatness is pleasing, its promise of claustrophobia less so.
In a place where every corner hides a new, brutalist thrill, this is the most exciting aspect of the Jam Hotel. As well as the family rooms for up to six there is a boutique dormitory, a vast room of bunkbeds and Japanese-style cabins, their plywood doors in flashes of primary colours, and available for 18 (15) a night per person.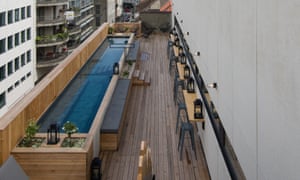 Read more: https://www.theguardian.com/travel/2017/apr/23/jam-hotel-brussels-belgium-review-budget-travel