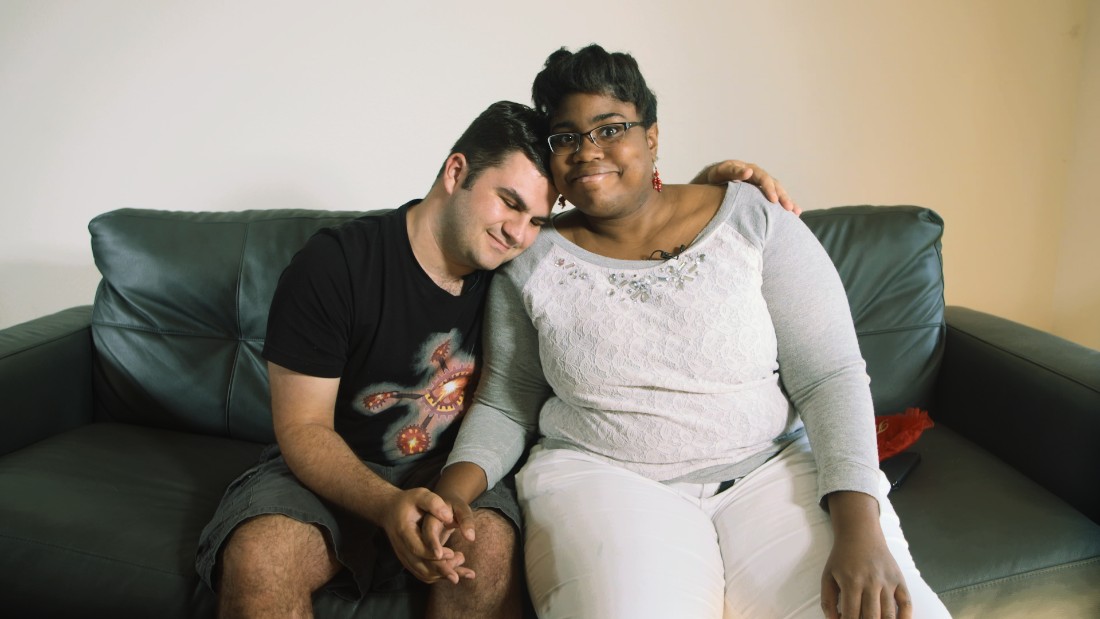 Fort Lauderdale, FL (CNN)Like many couples, Nico Morales and Latoya Jolly met online. Nico sent the first message while on vacation in Guatemala with his family in December 2015. Latoya's handle was pokejolly1993, a throwback to Pokemon and her birth year. Nico liked that they were both "children at heart." Soon after, the couple went on their first date.
Now, family and friends say, it's hard to keep them apart.
Morales and Jolly found each other using a lesser-known dating website called AutisticDating.net. Both Morales, 19, and Jolly, 23, have Asperger's syndrome, a high-functioning form of autism characterized by average, or above average, intelligence and a difficulty socializing and communicating with others. Depending upon the severity of these social deficits, people with Asperger's and other forms of autism may struggle to develop, maintain and understand relationships, including romantic ones.
Jolly attends Atlantic Technical College in Coconut Creek, FL. Jolly says she is often uncomfortable when she talks to people who are not autistic. They may not understand the nature of her condition — why she may avoid eye contact during a conversation, for example. But with Morales, she doesn't have that issue.
"It's easy to talk to him," she said. "I can understand, like, what he goes through and stuff. Because I went through the same thing, too."
Morales, who attends Broward College in Fort Lauderdale, FL, says Jolly helps him deal with the emotional ups and downs common to individuals with autism.
"I honestly don't know what I did to deserve such an amazing woman like Latoya in my life," he said. "But who am I to question a good thing?"
Read more: http://www.cnn.com/2017/02/24/health/heart-of-the-matter-couple-aspergers-syndrome/index.html