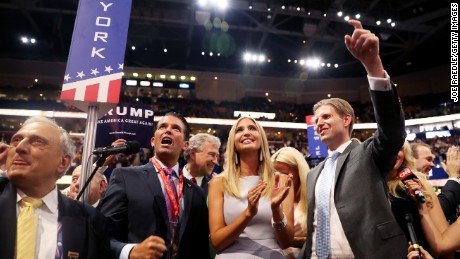 (CNN)The Republican Party gathered in Cleveland Tuesday for the second night of its convention, and CNN's Reality Check Team put the speakers' statements and assertions to the test.
The team of reporters, researchers and editors across CNN listened throughout the speeches and selected key statements, rating them true; mostly true; true, but misleading; false; or it's complicated.
RNC co-chair Sharon Day
Reality Check: Day on Clinton Foundation money
By Sonam Vashi, CNN
"As head of a foundation, you accepted tens of millions of dollars from foreign countries who enslave women and who treat them as second-class citizens," Day said, referring to Hillary Clinton.
The Clinton Foundation has accepted millions from foreign governments,
according to its website
, which lists cumulative amounts. Saudi Arabia, Australia and Norway each gave the Foundation between $10 million and $25 million; the Netherlands and Kuwait gave between $5 million and $10 million; and Qatar, Brunei, Oman and the United Arab Emirates gave between $1 million and $5 million.
Given that slavery is illegal in all countries but
modern-day slavery exists
in many countries to varying degrees, we're going to look at the women's rights records of these top donor countries instead. (Note: for these indices, a rank with a smaller number generally denotes better treatment of women in that country.)
According to 2014 data from the
United Nations' Gender Inequality Index
, Qatar ranks 116th out of 155 countries for gender inequality. Kuwait (79th), Saudi Arabia (56th), Oman (53rd), and the United Arab Emirates (47th) all rank in a middle-performing range, while the Netherlands (7th), Norway (9th), and Australia (19th), all ranking in a higher-performing range, treat women more equally. For context, the United States is ranked 55th in this index. (Brunei was not included in the overall ranking for this index).
Read more: http://www.cnn.com/2016/07/19/politics/gop-convention-speeches-fact-check/index.html