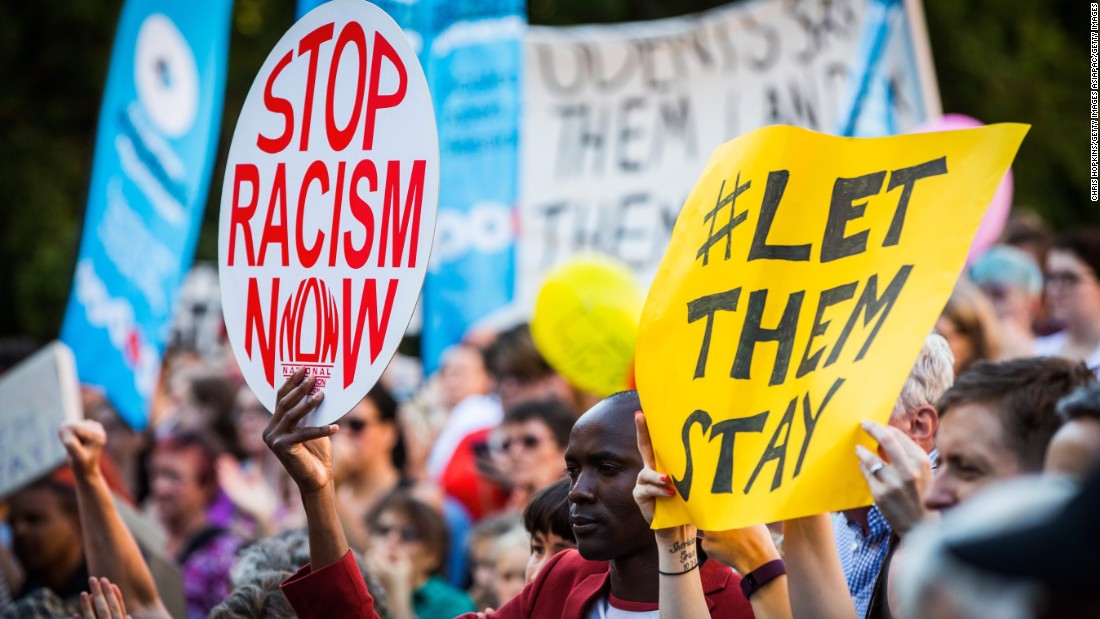 (CNN)As a new era begins in US foreign policy, there are around 2,500 people, the great majority of whom are refugees, closely monitoring news of these events with a very direct, very personal interest.
The fate of these people, who have been held in prolonged limbo in Nauru and Papua New Guinea, hangs heavily on the future of the deal struck between the US Obama administration and Australia to resettle 1,250 of them in the US in an apparent exchange for refugees from Central America.
So far, attention has focused largely on its ramifications for the deal and future relations between the two hitherto close allies, and the broader implications for US foreign policy not only on refugees and migration, but for relations with other States.
But what about the consequences for those people caught up in all of this — the 2,500 children, women and men with heartbeats who have been marooned on Nauru and Manus Island for years?
Their future hangs on the deal.
If the deal is ultimately derailed, it will be a devastating blow for those who had hoped to settle in the US. Many have already put their names forward and are being interviewed by officials in the hope of a US visa.
Mental health experts have previously warned that unless swift action is taken to restore hope, many more women, men and children will express their despair by trying to harm or kill themselves.
This danger is rooted in the fact that literally no other realistic resettlement options have been identified by Australia. Neither Papua New Guinea nor Nauru has the will or capacity to provide safe and sustainable futures for those held there.
The only other option, Cambodia — a country impoverished, unsafe and utterly unsuitable for resettlement — has disintegrated, with people clearly unwilling to go to such a place.
As it stands, no other suitable country appears willing to take in these people. This is hardly surprising given that the international refugee framework is based on cooperation and burden-sharing between countries. In practice, this requires countries to protect refugees who seek sanctuary in their territory.
This predicament compels an urgent rethink by the Turnbull Government which must involve resettlement of these people in Australia where they can rebuild their lives. Australia can honor its international obligations and can in turn avoid being beholden to the US under a new leader whose commitment to refugee protection remains highly questionable.
We must not lose sight of the dire plight of the more than 2,000 people stuck in Nauru and Papua New Guinea. It is their lives which are at stake. So too is the commitment to fundamental principles of humanity which underpin the global compact for protection of refugees.
Editor's Note: David Manne is the executive director at Refugee Legal, which provides legal representation to some of the people sent to Nauru and Papua New Guinea. The opinions expressed in this commentary are his.
Read more: http://www.cnn.com/2017/02/05/opinions/us-australia-refugee-deal/index.html