Refugees and passengers from a number of countries detained at airports but Theresa May refuses to condemn move
Donald Trumps decision to ban immigration from a string of Muslim-majority nations has sparked fury and anguish around the world as refugees and migrants were prevented from boarding flights to the US.
Holders of passports from Iran, Iraq, Libya, Somalia, Sudan, Syria and Yemen were stopped at airports, while passengers already in the air were detained in the US. In one incident, five Iraqi passengers and one Yemeni, all holding valid visas, were barred from boarding an EgyptAir flight from Cairo to New York and instead redirected on to flights to their home countries.
A Yazidi woman, who fled an Isis massacre in Iraq in 2014, was stopped from boarding a flight in Baghdad, after waiting months for a visa to be reunited with her husband, who is already in the US.
President Trump has imposed a three-month ban on refugees from the seven countries, claiming that the extreme vetting order would keep radical Islamic terrorists out of the US. Refugees from Syria are banned indefinitely.
A homeland security spokesman said on Saturday night that green card holders in effect, permanent residents will also be covered by the ban, while a senior White House official indicated it was likely to be extended to other countries. A state department spokesman confirmed that travellers from the named countries who have dual nationality will not be able to enter the US for 90 days. Members of religious minorities from those countries will, however, be granted immigration priority.
Trump said that the initial implementation of the plan was working well. Its not a Muslim ban, he told reporters in the Oval Office at the White House. Its working out very nicely. You see it at the airports, you see it all over. Were going to have a very, very strict ban and were going to have extreme vetting, which we should have had in this country for many years.
As the global backlash developed, Britains prime minister, Theresa May, refused to condemn the ban. On Saturday night, after she landed back in Britain, a Downing Street source said: We will always find ourselves in agreement on some things and disagreement on other things.
Earlier, during a visit to Ankara to meet her Turkish counterpart, Recep Tayyip Erdoan, she said the US was responsible for its own refugee policy. But other politicians voiced dismay, including Mays host, who condemned a closed door attitude. You cant solve these problems by building walls, said Erdoan. Nobody leaves their homes for nothing. Our doors are open, and if the same thing happens again, we would do the same thing again.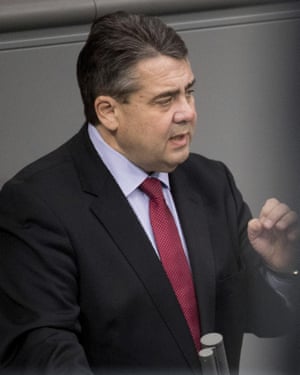 Read more: https://www.theguardian.com/us-news/2017/jan/29/global-fury-donal-trump-us-ban-immigration-muslim-countries