A diagnosis of a recoverable illness made dramatic news but previous aspirants to the highest office have suffered from heart attacks, cancer, typhoid and more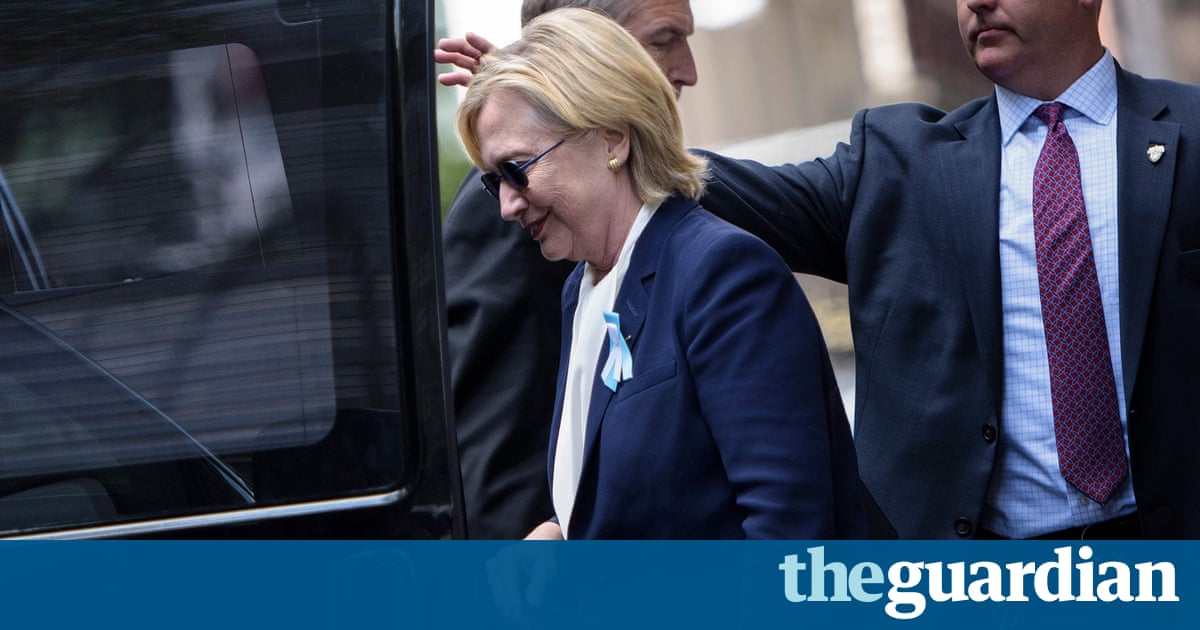 Campaigns, the White House and the public make gruelling demands on leaders: amid persistent questions about candidates health, symptoms have included pneumonia on the trail, migraines during debates and even vomit in the lap of a prime minister.
Hillary Clintons diagnosis of pneumonia, made on Friday but revealed on Sunday after her abrupt and unsteady departure from a 9/11 anniversary event, duly renewed demands for comprehensive health reports from both the Democratic candidate and her opponent, Donald Trump.
Last year, Clintons doctor released a few pages of vital information about the 68-year-olds health and history, including a concussion in 2012 and a current prescription of antihistamines.
Trump, 70, has released even less information: his doctor released a vague letter, written in about five minutes, that said the businessman would be the healthiest individual ever elected to the presidency.
Past candidates have offered more. In 2008, Barack Obamas doctor offered a 276-page report about the senator, then 47, and John McCain, then 71 and the survivor of several brushes with skin cancer, made almost 1,200 pages of medical history available.
Clinton can be expected to recover swiftly pneumonia is a common illness that most people get over in about two weeks, though it can become dangerous for older people and infants. The infection typically develops after a cold or flu: Clintons doctor said the former secretary of state was suffering from persistent allergies before the diagnosis.
Dr Lisa R Bardack, of Mount Kisco Medical Group in New York, prescribed antibiotics and rest and advised Clinton change her schedule, which has sent her travelling almost daily around the US, often to the large fundraisers or rallies. That schedule was under discussion on Sunday.
Campaigns can act as petri dishes for the politicians, aides and the reporters who attend them, and recent elections have seen several instances of candidates persevering through or bowing out over illness.
The former US representative Michele Bachmann, for example, was an early leader in the 2012 Republican primary but cited debilitating migraines to explain why she suddenly left a debate. She eventually released a doctors letter explaining the headaches were so strong they required medication. That same year, former Texas governor Rick Perry campaigned despite recent back surgery, reportedly using painkillers to cope.
Two decades earlier, Massachusetts senator Paul Tsongas ran against Bill Clinton in the Democratic presidential primary. His history of cancer became a major election issue: Tsongas later admitted he had lied about being cancer-free in the years before the race. A subsequent presidential election had its own health scare: Republican vice-presidential candidate Dick Cheney had his fourth heart attack shortly after voters went to the polls in November 2000.
Questions of seniority and health followed Ronald Reagans 1984 campaign, when the 73-year-old was running for re-election as the oldest president in history. Reagan broached the issue at a debate against his younger opponent, Walter Mondale, joking: I am not going to exploit for political purposes my opponents youth and inexperience.
Only eight presidents have died in office, and four of those were assassinated. Not long after his inauguration in 1841, 68-year-old William Henry Harrison caught a cold that developed into pneumonia, according to his doctor, though he may have actually contracted enteric fever. Despite attempts to medicate Harrison with opium and other toxins, he became the first president to die in service.
Less than a decade later, Zachary Taylor died in office, only five days after falling ill, probably from cholera. In 1923, Warren G Harding died from heart disease a sudden heart attack while he was visiting San Francisco aged 57.
Franklin Delano Roosevelt, who was diagnosed with polio at 39 and lived with increasing paralysis through his time in office, only allowed voters a partial view of his health through four elections and three and a half terms. He used a wheelchair only in private, relying on crutches and weighted podiums to stand in public, and retreated often to Warm Springs, Georgia, where he owned a rehabilitation clinic.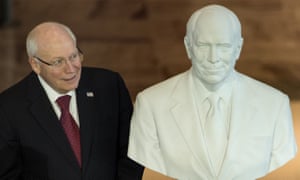 Read more: https://www.theguardian.com/us-news/2016/sep/11/hillary-clinton-pneumonia-president