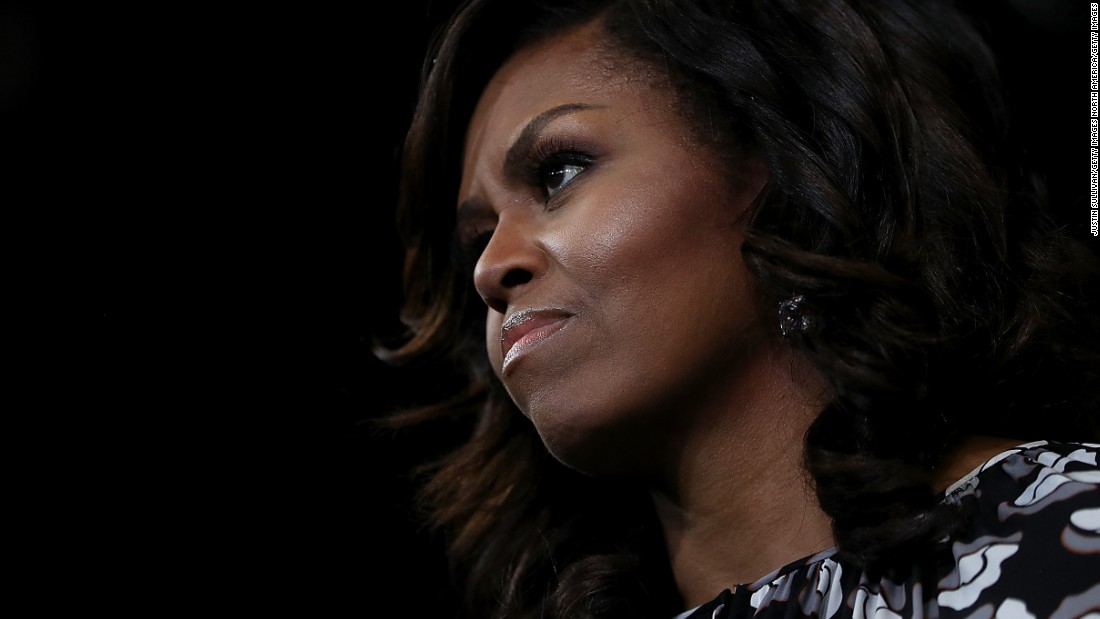 (CNN)Michelle Obama said something stunning this week: Discussing the election of Donald Trump, she told Oprah Winfrey, in a clip that aired Friday on CBS, "We are feeling what not having hope feels like."
Welcome to the club.
For many women across the United States, Mrs. Obama occupies a similar role to that of Ms. Winfrey: a widely admired, deeply trusted and well-liked figure who has broken barriers without breaking down the ways so many of us relate to her.
Obama is careful and polished, but her public persona is less meticulously measured than that of her husband, the President. She is the rare American figure who is both aspirational and relatable.
Or maybe we'll see her embrace the important issues long neglected by prominent politicians. I would personally love to see her promote abortion rights, which have been deemed too controversial for full-throated advocacy from many middle-of-the road Democrats, or maternal health — African American women, after all,
continue to die during pregnancy or childbirth
in astounding and shameful numbers, and their plight has been largely ignored by the political establishment.
Perhaps like Michelle Obama, I've spent the past month in what feels like a bottomless well of hopelessness. I know I'm not alone — and that she just threw out a lifeline.
Read more: http://www.cnn.com/2016/12/16/opinions/michelle-obama-future-filipovic/index.html