US coast guard rescues more than 500 people who fled down emergency slides from Caribbean Fantasy off Puerto Rico coast after blaze erupted in engine room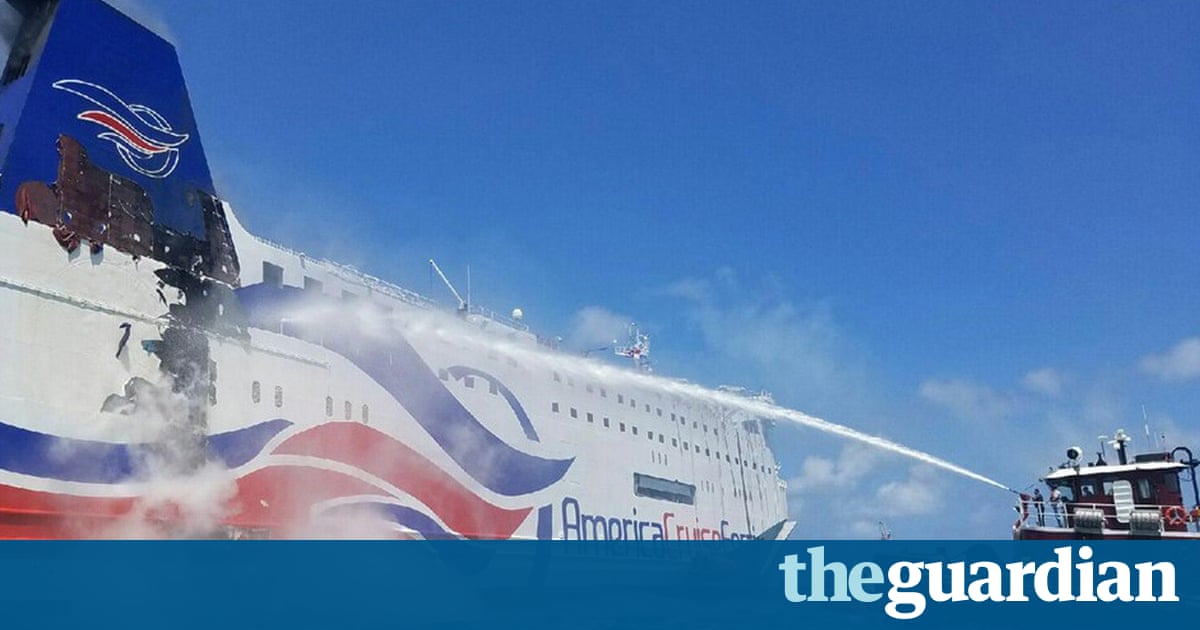 More than 500 passengers and crew have been evacuated from a burning ship about a mile off Puerto Ricos north coast.
The fire burned as hundreds slid down emergency slides from the Caribbean Fantasy, a combination cruise and ferry ship.
US Coast Guard boats then carried passengers into San Juans harbour as helicopters flew overhead. Other agencies and private vessels joined in the effort on Wednesday as firefighters were ordered to abandon the ship for their own safety.
It was like something out of a movie, said Maria Prensa, a 64-year-old Dominican passenger as she wiped away tears. You panic when you see that. Youre in the middle of the ocean and theres a fire. Imagine that.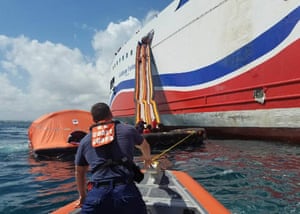 Read more: https://www.theguardian.com/world/2016/aug/18/hundreds-escape-overboard-from-burning-ship-in-caribbean