Bridie Jabour travels in search of the people who brought One Nation back into parliament, scattered across the country and with a variety of experiences but with real and imagined grievances at the bedrock of their politics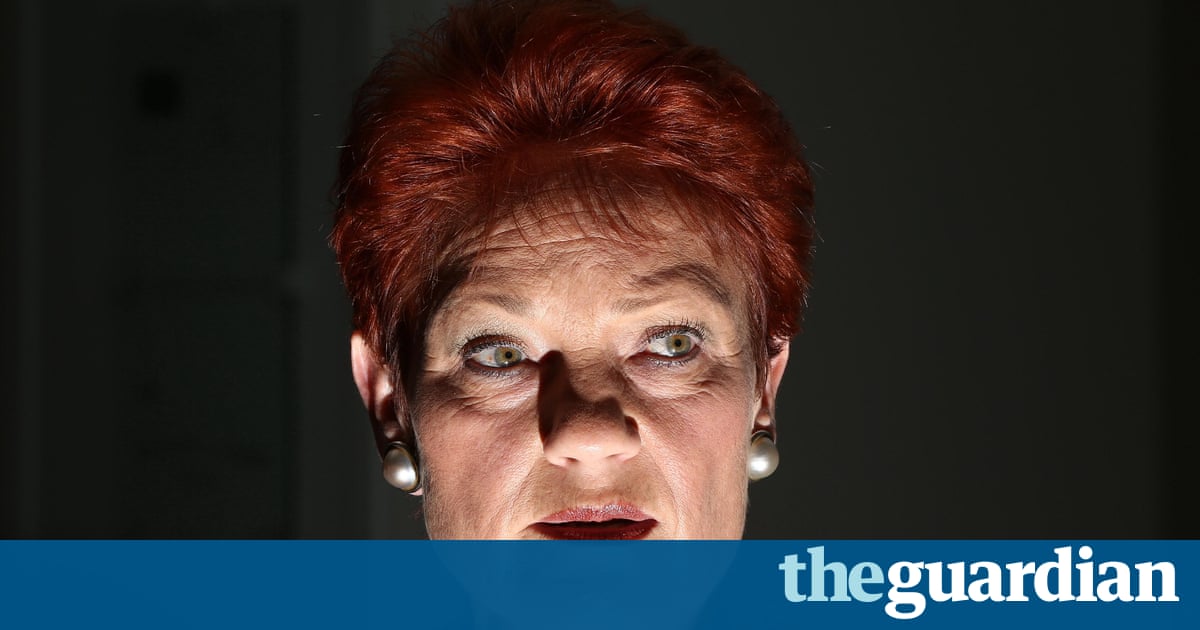 Kerrie Youngs great yearning in life was to be a rock star. Instead, at 59 years of age, she finds herself as a housewife in Brisbane with two adult children she adores but is confounded by. Her daughter, a Christian convert who is on a scholarship at university, does not drink, smoke or have sex, a puzzled Kerrie says. Her husband thinks Kerries a redneck.
Young has been a lifelong Labor voter, but at the last election she cast her No 1 Senate vote for Pauline Hansons One Nation party. The future terrifies her.
She is dreadfully nervous about being interviewed as one of the people who voted for Hanson. She speaks quickly at the beginning, looking away and laughing defensively when making certain statements. But she thinks the issue is too important not to speak out about, to try to warn people, to hopefully be at the start of what will become a national conversation.
I dont think theres enough awareness of my generation having been told all our lives, paying taxes, paying into superannuation, you can retire, you can get in your bus and travel around, you can go on cruises or whatever, now all of a sudden boom you cant. I want to know why, she says.
My friend said retirement is not a right, retirement is a privilege and I cant see that. If we have all paid our taxes, if our parents have paid their taxes, why are we sending the money overseas, why are we bringing in refugees who I read somewhere it cost $60,000 to each set up.
This is my money. This is our money.
With her hair in a neat braid, wearing glasses and a simple floral shirt, Young holds forth on all of her fears while sipping a chai latte in a suburban Brisbane shopping centre. Her retirement. Foreign investment. Immigration. Mining destroying arable farming lands. She is one of roughly 134,000 who gave Hanson a first preference vote in Queensland. The hundreds of thousands who cast votes for her One Nation party Australia-wide delivered four One Nation representatives into the Senate with the chance to have a powerful influence in a chamber where the government has not got a majority.

In the spirit of most dogmatic people Hanson has not let facts get in the way of her cause. She has warned of Australia being swamped by Muslims when they make up 2.2% of the population. In the 1990s Hansons focus was on Asians so far she has not explained what happened to the supposed invasion of the 1990s. She has linked organised crime, welfare fraud, unemployment and the prison population to Muslims without producing data or evidence to back her claims.
Read more: https://www.theguardian.com/australia-news/2016/sep/17/meeting-pauline-hansons-voters-silent-screamers-find-their-voice