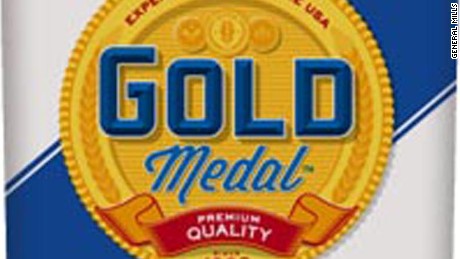 (CNN)General Mills on Monday announced another expansion of its flour recall. The move was prompted by an announcement from the U. S. Centers for Disease Control and Prevention that four more individuals from two different states (Minnesota and Wisconsin) have developed E. coli illness linked to the flour.
One of those individuals is suffering from a type of kidney failure called hemolytic uremic syndrome. This results from E. coli illnesses that last longer and are more severe, according to the CDC.
General Mills initially announced a recall of 10 million pounds of flour in June, which it said at the time was "out of an abundance of caution" because it was possibly linked to the outbreak. Earlier this month, the company expanded that recall. It says consumers should not eat uncooked dough or batter made with raw flour.
Read more: http://www.cnn.com/2016/07/25/health/general-mills-flour-recall-expands-e-coli/index.html