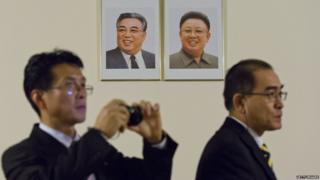 It was reported on Tuesday that a North Korean diplomat in London, Thae Yong Ho, had defected to a third country. The BBC's Korea correspondent, Steve Evans, has pleasant memories of Mr Thae – who, he says, always seemed unusually at home in the suburbs of West London.
The last time I saw Thae Yong Ho we were eating a curry in his favourite Indian restaurant in Acton, in West London. He was eating a curry without rice, actually, because we had been discussing pre-diabetes, a condition which middle-aged men who enjoy food come to think about a lot, usually at the suggestion of their doctors.
His GP had told him that he should think of diabetes as a monster running towards him. He could slow it down or he could speed it up, but towards him it was coming. Rice and other carbohydrates would bring the monster closer faster.
Now I don't know where Mr Thae is. I sent an email to his private address but reply came there none.
He told me he would be heading back to Pyongyang this summer at the end of his stint as a diplomat for the Democratic People's Republic of Korea, as he called North Korea. He showed me not the faintest sign that it was his intention not to return with his family, his wife and son.
But he seemed so British. He seemed so at home. He seemed so middle-class, so conservative, so dapper. He would have fitted in nicely in suburbia.
In fact, he did fit in nicely in suburbia. He told me how he had been passing the local tennis club in Ealing and had seen a sign asking for new members. In he went and joined, and became a stalwart of the tennis club.
He took to tennis when his wife complained about his obsession with golf. There must be a million conversations like it in the shires – his wife told him it was either golf or her. If he didn't put down the putter, she was off to Pyongyang.
For North Koreans, as for everyone else, love (often) conquers all. So he put down the golf bag and took up the tennis racket which – the tennis club being closer – left him more time for home.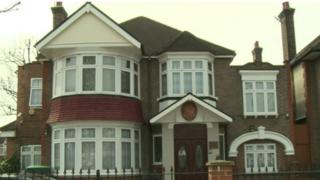 We often talked of family – and health. The children of North Korean diplomats in Britain go to local state schools. They sometimes note how their children's first words of English are "Stop doing that!" or "Enough!" – echoing the teachers of Acton.
Mr Thae's son had a degree in the economics of public health from a British university. His son had concluded from his studies that what Pyongyang really needed to make it a world-class city was more disabled parking spaces.
I'm no expert in these things but I am sceptical. Of all the things Pyongyang needs, more parking space for the disabled is not top of the list. More cars, maybe. More freedom, certainly. Disabled parking can come later. That is my opinion.
If the story that Mr Thae has done a bunk is true, I am pleased.
He had never given any hint of disloyalty to the regime, not a flicker of doubt. But when you talk to North Korean officials you know where the red lines are.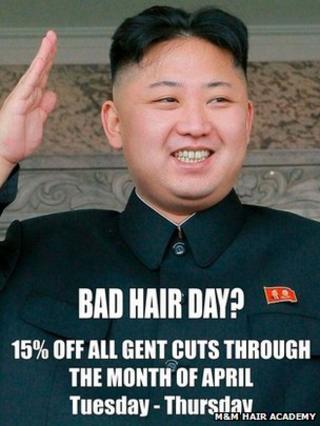 In Pyongyang there are the hardliners from the security agency – hatchet-faced men with bulges under their identical suits – but there are also the minders from the foreign ministry, with whom human engagement is possible. They can be helpful, though never disloyal to the regime. It is more than their jobs are worth – more than their lives are worth.
And so it was with Mr Thae – helpful within the constraints of his job. I should say that while there is no doubt fear in the minds of public officials there is also, I think, genuine patriotism and even pride in the country.
Mr Thae must have done a lot of dirty work, despite showing such a charming face to me in the curry house in Acton. Was he one of the two men who turned up at the barber's shop in London to complain about the picture of Kim Jong-un with the caption, "Bad hair day?"
Did he follow North Korean defectors in the Korean enclave in New Malden in South London? I don't know, but it was part of the job as a representative of Pyongyang's despotism.
He was one of the minders escorting Kim Jong-un's brother to an Eric Clapton concert in the Albert Hall – he is the balding man seen in the first few seconds of this video:
According to the South Korean media, the diplomat has defected because of pressure from Pyongyang to counter bad publicity. In this regard the BBC – to its great credit – may be to blame. On our last trip to North Korea, BBC reports upset the regime greatly. My colleague, Rupert Wingfield-Hayes, was banned from the country for life and was lucky not to get hard labour.
I can imagine the phone calls: "How could you let this happen?" "Why did you trust the the capitalist lackeys?" They had already said the opening of the BBC's new Korean Service would be viewed as an act of war.
If you were Mr Thae, what would you do? Get on the plane to Pyongyang to get more abuse and perhaps even severe punishment, or seek asylum with your family in the UK, or perhaps the US?
I do not know – but there's got to be a spy novel or a movie in it. Despite the skulduggery which Mr Thae may have been involved in, I like him. It should be a movie with a happy ending, perhaps with Mr Thae playing tennis unobtrusively in his later years in a quiet American small town.
Follow @BBCNewsMagazine on Twitter and on Facebook
Read more: http://www.bbc.co.uk/news/magazine-37098904