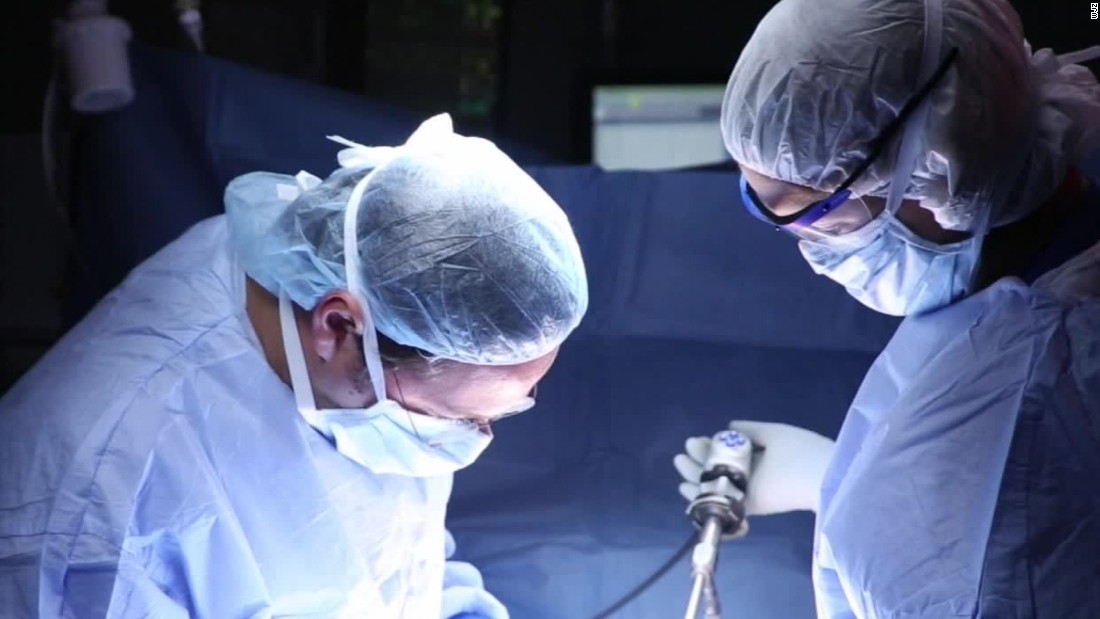 (CNN)Transplant centers come up short more often than not when treating patients in need of a kidney, as there is a shortage of donors. Yet kidneys donated by people 65 or older can still function for many years after transplantation, according to a study published Thursday in the Clinical Journal of the American Society of Nephrology. The results suggest that a new source of quality kidneys could be available to patients in need of life-saving transplants.
"Kidneys from an old donor may be favorably used, particularly in an age-matched patient," said Dr. Luigi Biancone, lead author of the study and associate professor of nephrology at the University of Torino in Italy.
Biancone and his colleagues found similar survival rates for transplanted organs from donors in the age ranges of 50 to 59 years old, 60 to 69 years old, 70 to 79 years old and even 80 years or older.
"Age is not the sole criteria by which the outcomes of an organ or the quality of an organ should be judged," said Dr. David Klassen, chief medical officer of the
United Network for Organ Sharing
(UNOS), which operates the Organ Procurement and Transplantation Network — the nation's transplant system — under a contract with the federal government.
Researchers are primarily applying these methods to lungs, hearts and livers because these organs are really limited by how long they can be out of the body, Klassen explained.
"A kidney can be out of the body and in cold storage for up to 48 hours. That's not a rare event," he said. "With hearts and lungs, we're talking four, six, eight hours."
Though there may be a more pressing need to explore this technique on other organs, Oxford University researchers have begun to study the effects of a process called
normothermic perfusion
on kidneys.
Before transplantation, scientists flush the donated kidney with oxygenated blood to revive the organ and repair any damage caused by cold storage. Additionally, the kidney is pumped with drugs, including anti-inflammatory agents, to prime it for surgery. Normothermic profusion also enables a surgeon to test kidney function, ultimately lowering the discard rate.
By contrast, other researchers are investigating new ways to preserve kidney function in patients with polycystic kidney disease, which causes small cysts to form in the kidneys. Over time, patients with this genetic disease may develop kidney scarring, which can lead to organ failure, requiring a transplant.
At
Wake Forest Institute for Regenerative Medicine
, scientists are investigating how to engineer replacement kidneys using either human or pig kidneys as scaffolds. All original cells would be removed and replaced with a patient's own cells, according to Karen Richardson, a spokeswoman for the institute.
Concerns raised by the FDA include the potential for "cross-species infection by retroviruses, which may be latent and lead to disease years after infection." Additionally, the FDA fears previously unseen infections that cannot be detected by existing clinical tools.
Wake Forest scientists are also exploring 3-D printing replacement kidneys, commonly referred to as bioprinting. To bioprint an organ, scientists would feed stem cells into a 3-D printer and then program the cells to differentiate into the types necessary to construct an organ. Meanwhile, other Wake Forest researchers are looking into cell therapy to improve kidney function.
Though these treatments inspire hope, "all are experimental and not yet ready for patients," Richardson said.
Read more: http://www.cnn.com/2016/12/15/health/old-kidneys-work-for-transplants/index.html