Free swimming at La Villette is first step in Pariss efforts to reopen some of its murky waterways to casual bathers, and the Seine could be next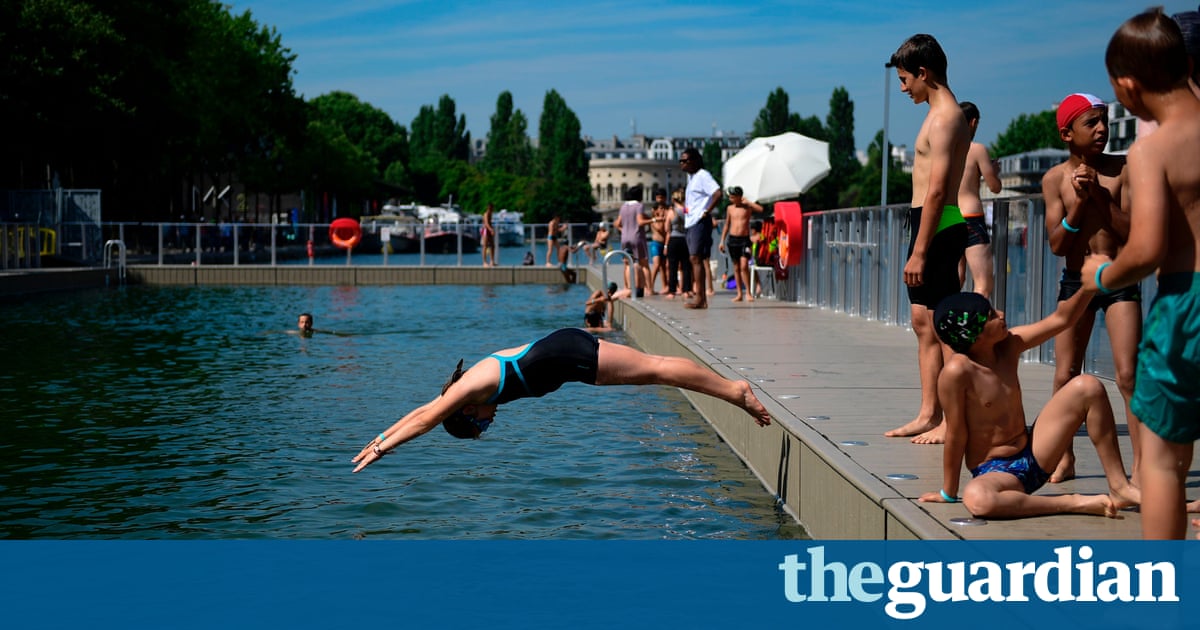 Standing in his swimming trunks, Gilles looked up at the modern grey apartment buildings and trees that lined the Paris canal. He took a deep breath, then dived into the dark mass of water that had been officially banned to swimmers for decades.
Bliss, he said after doing 500m of front crawl, occasionally brushing past bits of green algae in the new temporary swimming zone at La Villette canal basin, where Parisians can take their first legal dip in a city waterway for a century.
Its symbolic, said the 45-year-old film director, drying off. It shows a future is possible where we can reverse pollution, where we can make things cleaner and reclaim nature. I hate the smell of bleach and chlorine in public pools. This open-air water is cloudy and you cant see the bottom, but it makes me feel secure. I feel like Im taking possession of nature again.
After decades in which casual bathing in Pariss river and canals has been banned for a variety of reasons, including fears of bacteria and sewage pollution, authorities are moving to give swimmers more access to the murky waters that were once off limits.
The temporary floating structure that has opened at La Villette as part of the summer festival, Paris Plages, allows swimmers to plunge into the water of the Canal de lOurcq free of charge, with lifeguards standing by. Parisians are so keen to try it that huge queues form each morning, and it has had to close by mid-afternoon on some days after reaching its daily quota of 1,000 swimmers.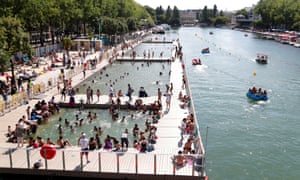 Read more: https://www.theguardian.com/cities/2017/jul/22/paris-queues-clean-canal-swimmers-villette-seine