Curfews and heavy military presence in Iligan, a city of 350,000, amid fears Islamist militants may seek to expand conflict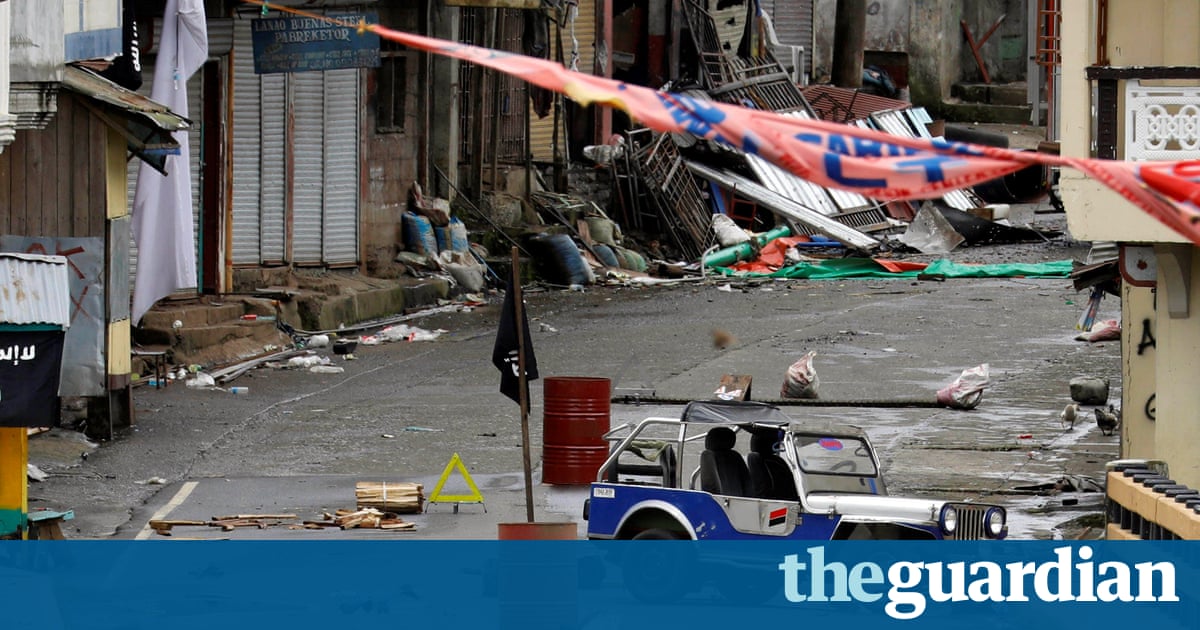 Police and security services have imposed a night-time curfew and increased their presence in a second Philippine city following reports that Islamist militants fighting fierce battles in Marawi might pose as civilians to sneak out and open a new front.
More than 90% of Marawis 200,000 population have fled a week of street clashes and aerial strikes. Many have relocated to Iligan City, 38km (24 miles) to the north, where authorities have implemented a 10pm to 4am curfew.
Posting on the citys Facebook page, police had said curfews were not a complete lockdown but containment action using both stationary and mobile checkpoints as well as police visibility to negate the occurrence of same incident at Marawi City.
The extended curfew followed comments from Colonel Alex Aduca, chief of the Fourth Mechanised Infantry Battalion, who told local radio that some rebels had been caught trying to get into Iligan.
We dont want whats happening in Marawi to spill over in Iligan, he said.
A spokesperson for the provincial government of Lanao del Sur also said the army had arrested a suspected militant trying to flee Marawi. The man, who was in his 20s, had fingers smelling of gunpowder, Zia Alonto Adiong said.
The spokesperson encouraged residents to help the military by conducting citizens arrests of suspected members of the Maute, the Islamic State-linked group that took control of several neighbourhoods of Marawi last Tuesday.
If anybody thinks that he or she is physically capable of apprehending a member of the Maute, then do so. Bring that criminal to us and we will do the necessary actions, he said.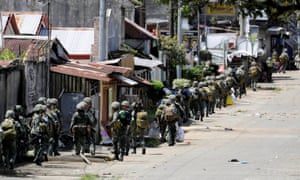 Read more: https://www.theguardian.com/world/2017/may/30/philippine-army-battles-to-contain-isis-attacks-from-spreading-to-second-city