As her campaign stonewalled on Sunday over a problem it knew of on Friday, one political analyst wondered: Is there a story they couldnt make worse?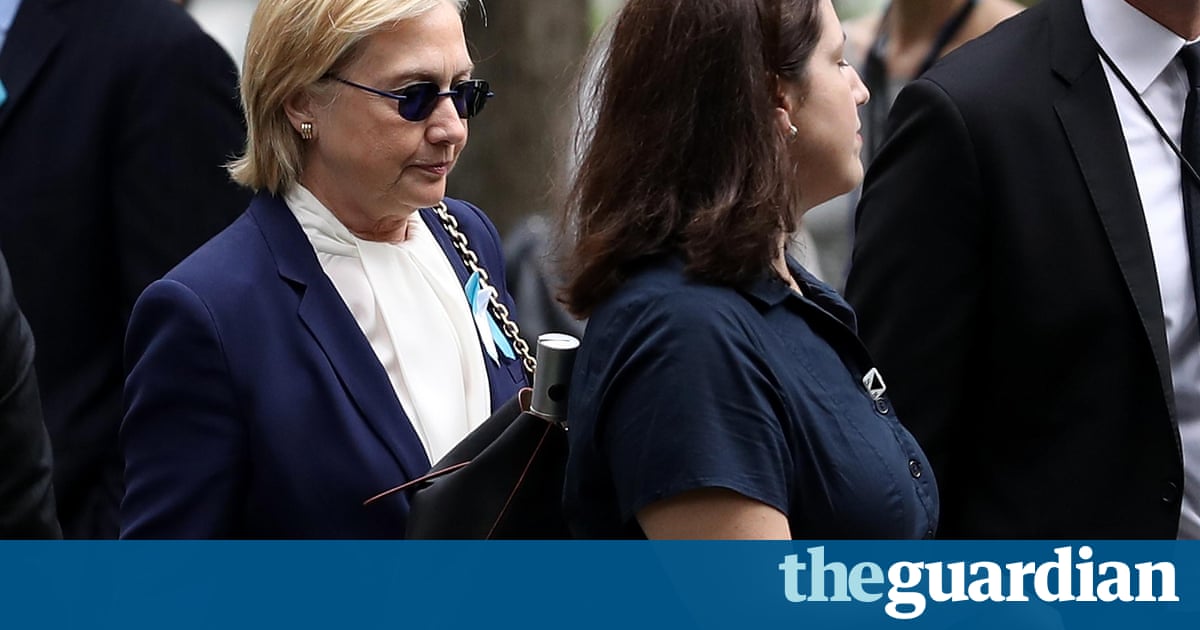 Before a doctors diagnosis of pneumonia was made public on Sunday, speculation about Hillary Clintons health was mostly relegated to conservative corners of the internet. After her bout with illness was made public, Clintons health became a case study in how she and her team have struggled to communicate with the public, a struggle that is nothing short of Clintonesque.
The Clintons reluctance to readily release information was again on display as her campaign complicated what could have been a simple explanation and turned it into an all-day drip of information.
Is there a story, real or imagined, that the Clinton campaign cant make worse? asked Nevada-based political analyst Jon Ralston.
At turns, while reporters tried to piece together what had happened, her team stonewalled, abandoned the press team assigned to follow her in public and eventually disclosed after declaring her much better for TV crews that the candidate had been diagnosed with pneumonia two days earlier.
The scrambled timeline and delay in keeping reporters in the loop is a standard of practice that has become expected, and even synonymous, with the Clintons.
On Sunday morning, Clinton arrived at a memorial service for the 15th anniversary of the September 11 attacks in downtown New York. Roughly an hour and half after Clinton arrived, reporters noticed she had gone. For 90 minutes, the campaign stonewalled the team of press designated to follow Clinton in public, refusing to confirm if Clinton had indeed left the ceremony.
Fox News reported that Clinton stumbled as she was helped into a van. After weeks of frenzied speculation about the Democratic nominees health, mostly by Republicans and conspiracy theorists, the lack of facts fueled theories online.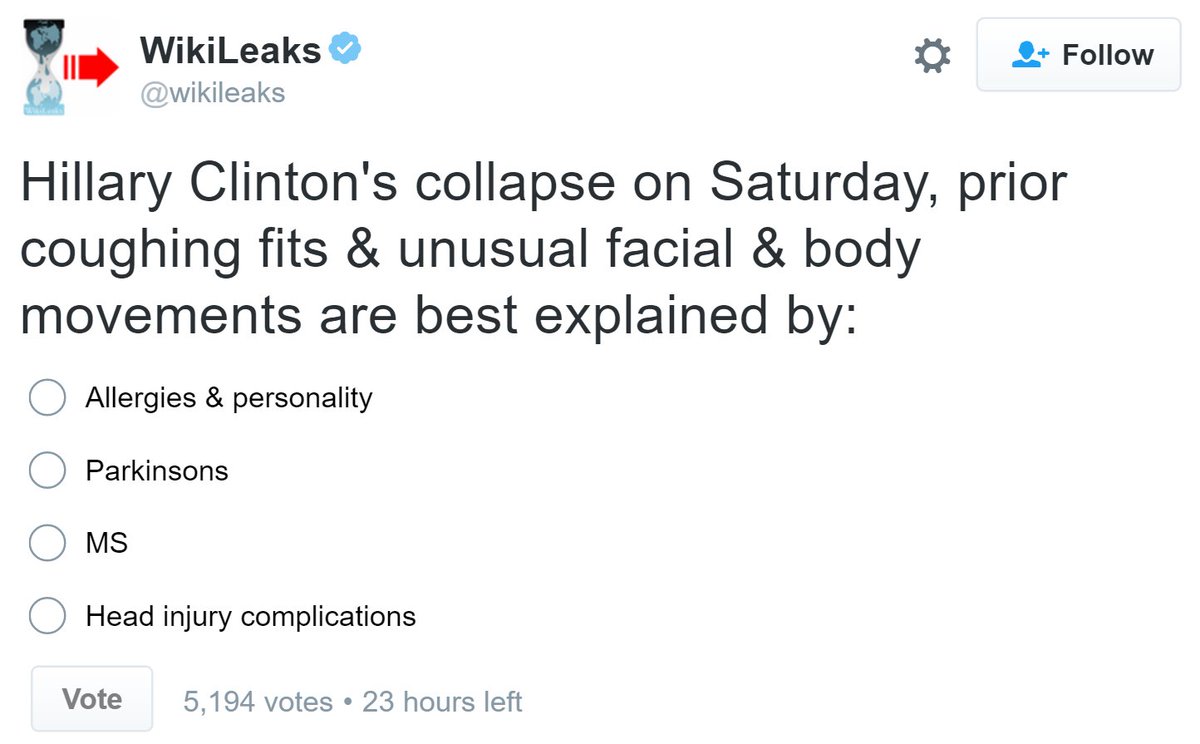 At around 11am, the press covering Clinton was told she had gone to her daughter Chelseas apartment nearby, after feeling overheated. Near the same time, the campaign suddenly told reporters that there was a typo in its original statement.
An aide had originally said Clinton attended the ceremony for just an hour and 30 minutes when she felt overheated and left to go to her daughters apartment. The statement was quickly amended to remove the word just.
The press, who had been kept in a pen at the ceremony and did not leave with Clintons motorcade, was brought to Chelseas apartment in time to see the candidate emerge. Wearing dark sunglasses, Clinton waved and smiled, even pausing to greet a young girl who ran up to her.
Im feeling great, Clinton told the reporters gathered at the Flatiron apartment. Its a beautiful day in New York.
As the morning wore on, a video surfaced of Clinton appearing to stumble and lose her balance as secret service agents lifted her into a van. Such footage was unlikely to quell questions about her health and stamina. Her campaign would not then confirm whether Clinton had seen or was planning to see a doctor.
Hours later, at 5.15pm, the campaign reported that Clinton had been examined by her long-time doctor after returning to her home in Chappaqua. A statement from Clintons doctor, Lisa Bardack, revealed that the candidate had been diagnosed with pneumonia during follow up evaluation of a prolonged cough.
In the intervening hours, partisans had taken to their battlefield lines and tried to make sense of how a simple story a candidate fell ill over the course of an exhausting, 18-month election could spiral so out of control.
Republican strategist John Weaver, a top adviser to Ohio governor John Kasich, wrote on Twitter that it was the Clintons controlling tendencies that created the controversy. The Clinton habit of dissembling on items [is] keeping her from putting this away, he wrote. But media [is] giving Trump a pass on lies, tax [and] health details.
Another conservative strategist, Rick Wilson, commented that the Clintons cant help it when reporters wondered aloud why the campaign would not have simply notified the public that the candidate had fallen ill.
A former adviser to Barack Obama, Dan Pfeiffer, wrote that such illnesses were mundane affairs during long campaigns. Every candidate I have ever worked for has gotten sick on the trail and worked through it because you cant take days off in a close race, he wrote.
Last week, the Clinton campaign pushed back hard against rumors about Clintons health. Spokesman Nick Merrill told an NBC reporter to get a life after he wrote a short piece on a coughing attack suffered by the nominee in Cleveland. According to the statement released by Clintons doctor on Sunday, Clinton was diagnosed with pneumonia in a follow-up examination relating to her persistent cough.
Its going to be something that people arent going to be able to stop talking about, so well see what happens next, long-time Clinton aide James Carville told Politico.
Read more: https://www.theguardian.com/us-news/2016/sep/11/hillary-clinton-health-pneumonia