WASHINGTON Rep. Lamar Smith(R-Texas), a longtime denier of mainstream climate science, is convinced that the National Oceanic and Atmospheric Administration cooked its books on climate change.
In the article, which hasreceived widespread backlash, journalist David Rose writes thathigh-level whistleblower John Bates, a retired scientist at NOAAs National Centers for Environmental Information, had exposed the biggest scientific scandal since Climategate. The federal agency, Rose writes, breached its own rules on scientific integrity when it published a sensational but flawed reportthat exaggerated global warming and was timed to influence the historic Paris Agreement on climate change.
The 2015 study, led by NOAA scientist Thomas Karland published in the journal Science, found that an apparent slowing trend, or hiatus, in the rate of global warming from 1998 to 2012 was the result of its own biased data. The agency corrected its analysis to account for differences between ships measurements and those of more accurate at-sea buoys, which increased the estimated rate of warming over the previous 15 years.
On Tuesday, Smiths committee hosted a hearing that had nothing to do with NOAA, at least on the surface. TitledMaking EPA Great Again and stacked with industry lobbyists, most of whom agree with Smith on climate change, the purpose was to discuss how the Environmental Protection Agency can pursue environmental protection and protect public health by relying on sound science.But the chairman couldnt help but take advantage of the opportunity the Daily Mail story created, quickly switching gears to blast NOAA for its alleged deception.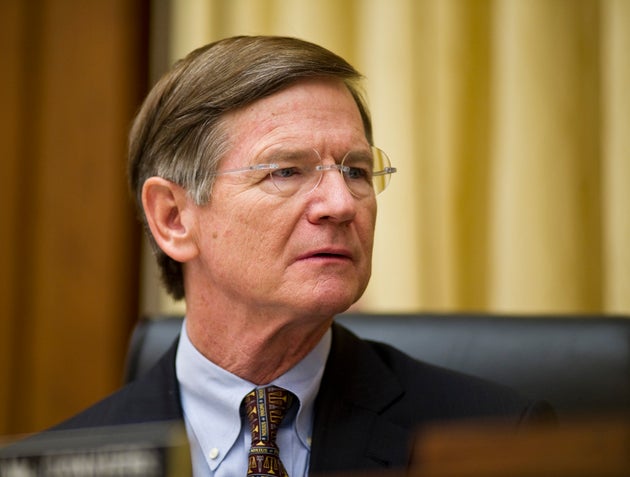 Smith clearly didnt expect the response he received from AAAS Chief Executive Rush Holt, a former member of Congress from New Jersey,when he asked whether Holts association was committed to thoroughly investigating Bates claims.
Holt pointed to an article Tuesday in E&E Newsin which Bates appeared to take issue with the Daily Mails account and backtrack on the interpretation that he wrote about in a lengthy blog post published Saturday (the apparent genesis of the Daily Mail piece).
The issue here is not an issue of tampering with data, but rather really of timing of a release of a paper that had not properly disclosed everything it was, Bates told E&E, according to The New York Times.
Holt told Smith that the Daily Mail story, which has received widespread criticism,is not the making of a big scandal.
This is an internal dispute between two factions within an agency, he said. Theres nothing in the paper, the Karl paper, that at our current analysis suggests retraction.
Smith fired back: I encourage you to talk to Dr. Bates, because everything I have read that hes said about the Karl report suggest to me that NOAA cheated and got caught.
Later during Tuesdays hearing, Holt revisited the Karl-Bates dispute and spoke to the importance of promoting and protecting science.
If you want to be on the right side of any issue, you would do well to go with the evidence the best understanding at the time of what its going to be. Not some fringe idea, he said. Scientists are always poking around the periphery trying to find new understanding, but we shouldnt think that that is the center of gravity. Take the climate change issue we are talking about this morning. This is an internal dispute about a detail of how you might measure land temperatures or water temperatures. It is not a departure from the general understanding of whats happening to temperatures in our globe.
Read more: http://www.huffingtonpost.com/entry/noaa-climate-data-lamar-smith_us_589a05b2e4b04061313977b4?9fpcqvz6cengvte29&ncid=inblnkushpmg00000009