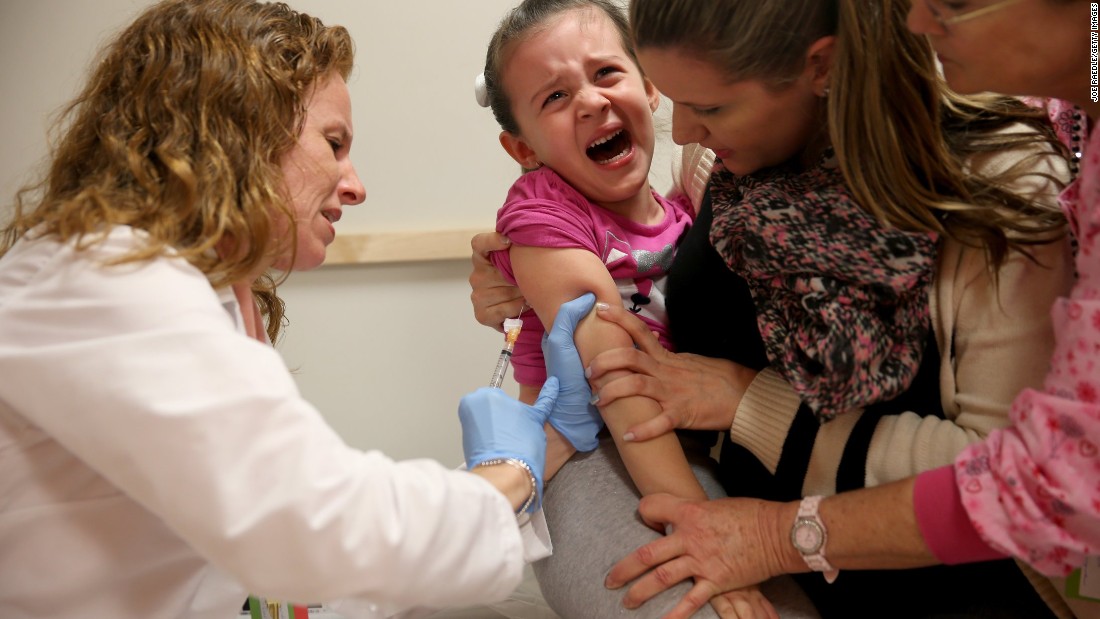 (CNN)Debate about a bill before the Texas House about improving care for foster children quickly broke down into a heated argument about vaccinations on Wednesday, with one of the state's most conservative lawmakers saying vaccines weren't important for public health.
The anti-vaccination forces ultimately won, voting to bar doctors from vaccinating foster children during initial examinations. When one Republican tried to get an exemption for the human papillomavirus vaccine, tempers flared.
The vote signified a major victory for the growing influence of the tiny but well-funded anti-vaccination crowd in Texas, one political observer said.
"It's analogous to a very tiny tail wagging a very massive dog," said Mark Jones, a political science professor at Rice University. "The anti-vax forces are a tiny group that holds an exceptionally minority position on the effectiveness of the vaccinations but are influencing public policy."
The debate came after Rep. Gene Wu, D-Houston, introduced a bill to reform the state's foster care system. Wu seemed surprised when conservatives questioned him about a provision requiring foster children to get prompt exams from doctors to determine whether they've been abused, neglected or abandoned.
"Agreed. But cancer is not temporary. Cancer kills," she said.
She admonished her colleagues for not acting, blasting one hypothetical question posed to her as "incredibly ridiculous." At times, she waved her hands in the air in an impassioned and emphatic plea for action.
"I don't know how many times I have to say this. I don't know how many people I have to say it to. But we can eradicate a cancer with a vaccine."
Her pleas failed, and lawmakers rejected her amendment.
Zedler's anti-vaccine amendment, as it's being called, passed 74-58. Along with the foster care bill, it now heads to the Texas Senate, but whether it will reach the governor's desk remains to be seen.
Rice's Jones wasn't making any predictions. If anything, he said, Wednesday's "anti-vaccine measure" showed the growing political clout of that movement.
"The anti-vaccine forces have been very active this session," he said. "The Zedler amendment put many Republicans in an uncomfortable position. … Their fear was that a vote against the Zedler amendment could potentially be used by opponents in the Republican primary to gain the support of anti-vaxxers. The anti-vax movement is pretty intense and very motivated."
Read more: http://www.cnn.com/2017/05/11/health/texas-house-vaccinations/index.html