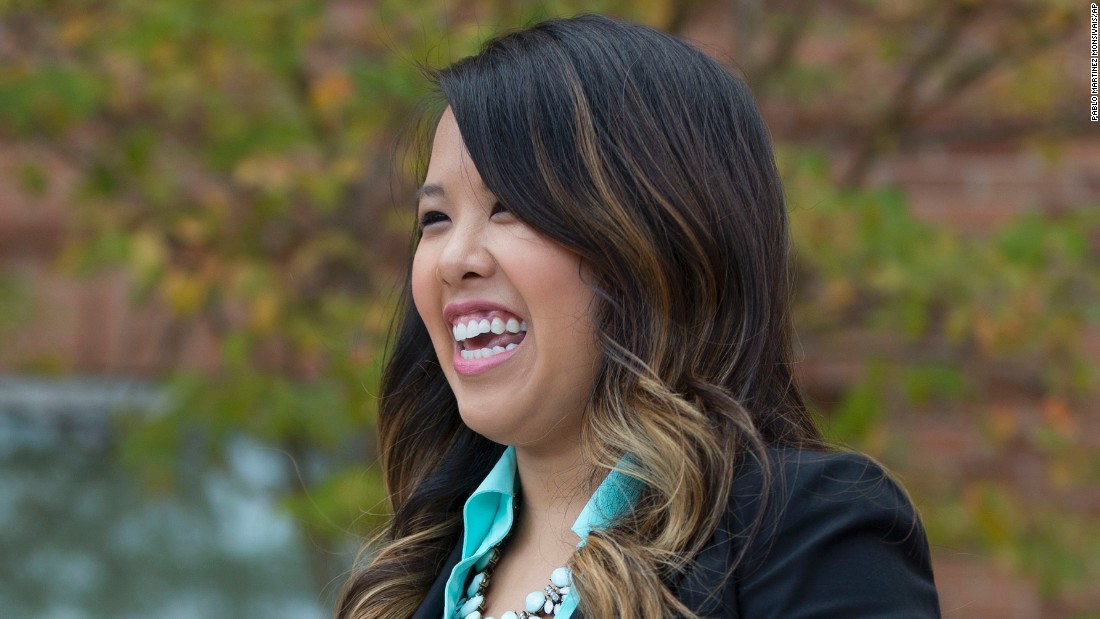 (CNN)A Texas nurse who contracted Ebola while treating a patient has settled a lawsuit against the hospital where she became infected.
The diagnosis of Nina Pham was the
first known transmission
of the disease in the United States. The Texas Health Presbyterian Hospital Dallas nurse sued its parent company, Texas Health Resources, in March 2015, accusing it of failing to adequately prepare her to treat Ebola and violating her privacy.
"Texas Health Resources and Ms. Pham have resolved the pending lawsuit, and wish the best for each other going forward," the parties said in a joint statement.
"All parties have agreed the terms of the resolution are confidential and will not make additional statements or grant media interviews."
"I was hoping that THR would be more open and honest about everything that happened at the hospital, and the things they didn't do that led to me getting infected with Ebola," Pham said in 2015. "But that didn't happen, and I felt I was left with no choice but to turn to the courts for help."
After her diagnosis, Pham claimed that the hospital violated her privacy by sharing details of her condition and took advantage of public sympathy for her in marketing and social media campaigns.
Pham and another nurse, Amber Vinson, were cleared after being treated in hospitals specially equipped and staffed to handle Ebola, Pham at the National Institutes of Health in Maryland, and Vinson at Emory University Hospital in Atlanta.
When she filed the lawsuit in 2015, Pham said she was still experiencing fatigue and body aches. It was unclear whether the effects were from the disease or experimental drugs for treatment, her lawyer said.
She also worried that the stigma of being the "Ebola nurse" could have lasting impact on her career.
"Professionally, she doubts whether she can ever be a critical care nurse again — in part because of the emotional stress and anxiety over the trauma she experienced and in part because of the fear and stigma that follows her," the lawsuit said.
It is unclear whether she has resumed working. She did not immediately respond Monday to requests for comment.
Read more: http://www.cnn.com/2016/10/24/health/nina-pham-ebola-hospital-lawsuit-settled/index.html