When Mexican drug cartels threatened the countrys $1.5bn avocado export industry with extortion and murder, local farmers decided to fight back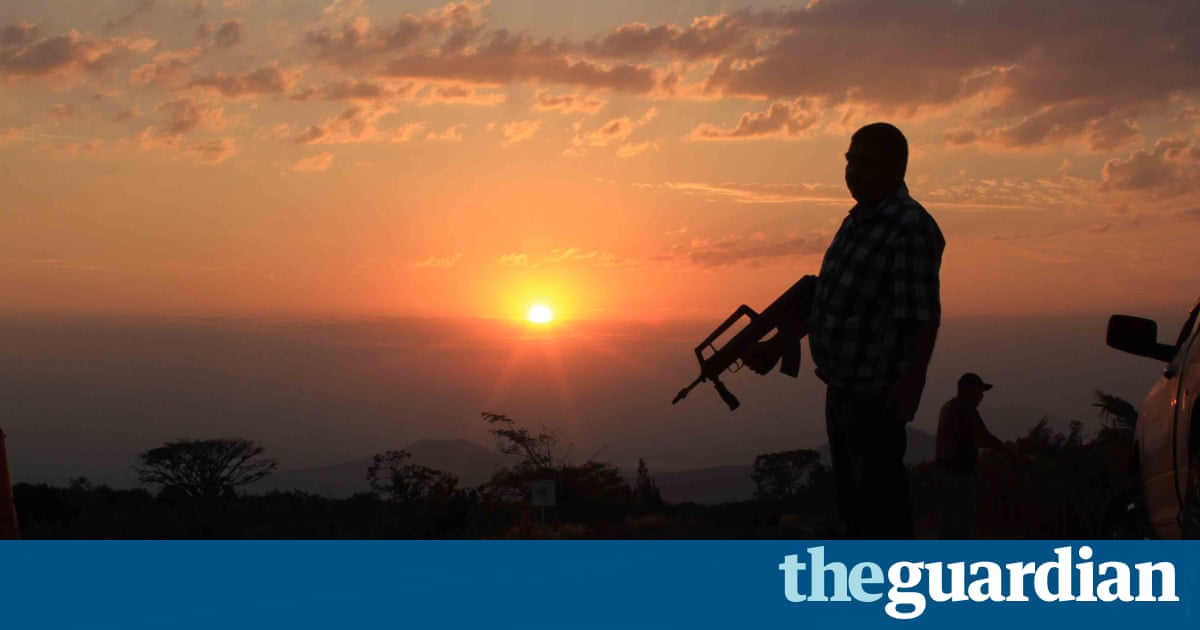 Javier is finally starting to feel safe. A gruff 46-year-old avocado grower with a laugh like an idling Harley Davidson, Javier still remembers the gruesome reports of cartel gunmen kidnapping and killing a neighbours daughter, torching a local avocado packaging facility and murdering a pregnant schoolteacher. But the memories are starting to fade.
Tancitaro, the world capital of avocado production, has finally achieved a semblance of stability. It has been over two years since the last pitched battles between vigilante fighters and cartel gunmen on the outskirts. Families whose orchards were seized by cartel gunmen are now running their farms again. The government doesnt rule here. But its under control. You can relax, he says.
That security has come at a price. The heavy, ripe fruit in the latticework canopy above his head is part of an crop that earned Mexico more than $1.5bn (1.2bn) in exports in 2016. On average, Tancitaro now ships out more than a million dollars worth of avocado every day. But Michoacan state has been riven by a conflict between rival criminal groups, who have financed their battles and supplemented their drug-smuggling income by extorting local business owners and kidnapping (and often killing) landowners for ransom. As instability and criminality has engulfed Michoacan, official statistics count 8,258 murders between 2006-2015.
So, in 2013, Tancitaros avocado growers decided to organise.
Read more: https://www.theguardian.com/cities/2017/may/18/avocado-police-tancitaro-mexico-law-drug-cartels