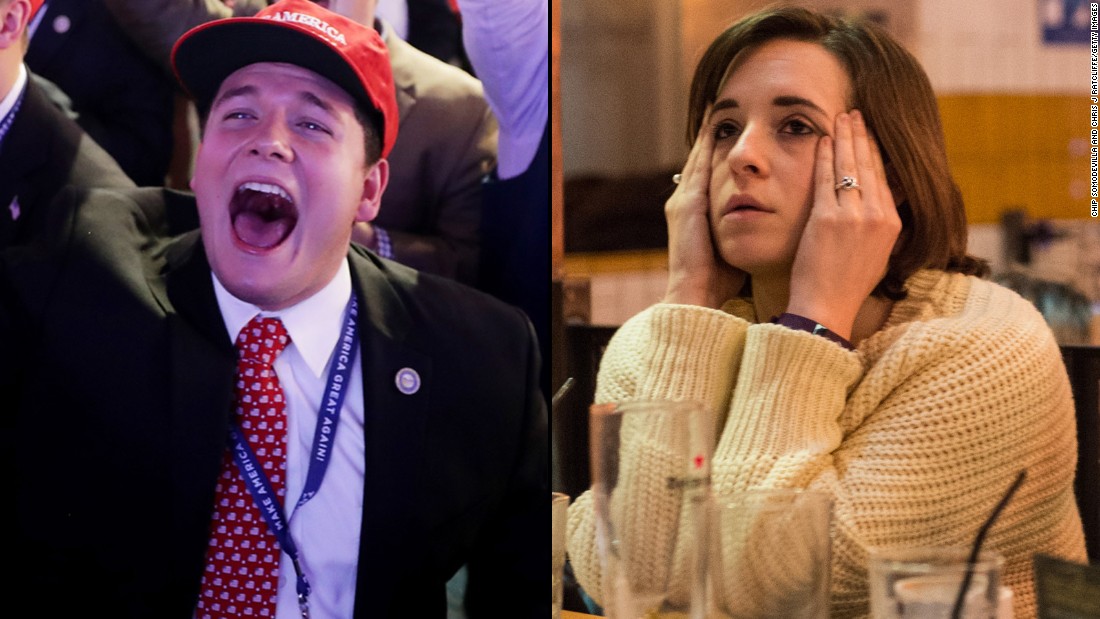 (CNN)It's done. The election's over and in January, Donald Trump will become the 45th President of the United States. Roughly half of America is celebrating this fact, and the other half is mourning it.
However, the two halves of the country have to go back to living, loving and working alongside of each other.
Yes, civility is possible. Here's how to get through the next couple of weeks with at least a modicum of grace and sanity.
1. How to be a good winner
Look within yourself: You may think focusing on etiquette and self-care is spitting in the wind. There are real issues at stake, and staying calm and polite may fall pretty low on your list of things to worry about. Maybe that's true. But we'll leave you with a quote from CNN political commentator Van Jones, who, bereft on the night of the election, had this wisdom to share:
"Where's the grace going to come from? Where's the understanding, where's the empathy going to come from? It's going to have to come from ordinary people. Tomorrow at work, when we go and look at people who we don't agree with, this can't be the interaction. It's going to have to be ordinary people reaching out to one another. If we can't begin to treat each other in a human way, this thing will go from bad to worse."
Read more: http://www.cnn.com/2016/11/09/health/how-to-navigate-post-election-trnd/index.html