Facebook founder Mark Zuckerberg and his wife Priscilla Chan may feel good about donating $3bn to medical research, but its a drop in the ocean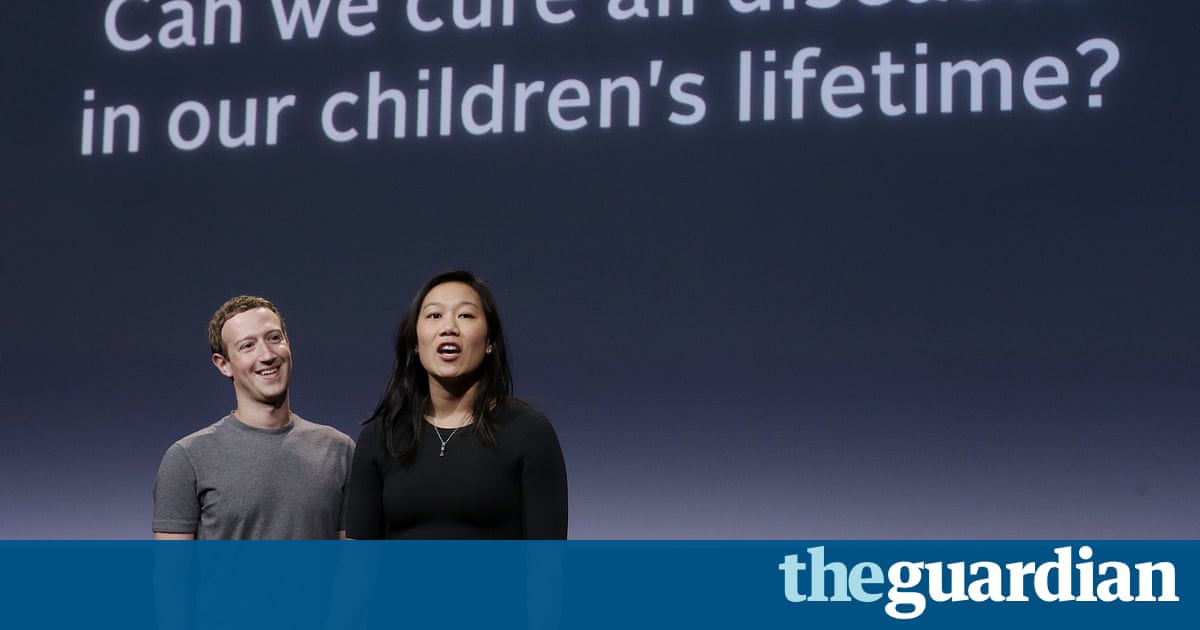 So, is $3bn a lot of money? Of course it is. Is $3bn enough to banish or manage all disease in the world within the next 84 years? Of course it isnt. Mark Zuckerberg and Priscilla Chan have announced a plan to invest 3bn in medical research over the next 10 years. They claim this sum will enable them to play a key role in curing, preventing or managing all disease by the end of this century.
In comparison to what governments spend on basic medical research, $3bn is, of course, a negligible amount. From 2015 to 2016, the UK government is investing 5.8bn in science and research funding. Making a conservative assumption that this amount stays broadly stable for a decade the government will have contributed 58bn (or $75bn) towards science and medical research during the same time-span that Zuckerberg and Chan have pledged $3bn.
Then theres the US government. Most of its basic medical research is channelled through the National Institutes of Health (NIH), federally funded health institutes that have been responsible for some of the biggest medical breakthroughs in history. The NIHs budget from 2014 to 2016 was more than $30bn annually $90bn in three years. Assuming this stays fixed, the US government will direct more than $300bn towards medical research and science over the next 10 years.
Zuckerberg and Chans hearts might be in the right place. They may genuinely believe that their money is exceptional, that their pledged $3bn is imbued with some sort of entrepreneurial elixir that will magically transform the figure from what it represents in reality less than 1% of the US governments budget for health research to what they proclaim their money will do: render disease obsolete by 2100.
But there are justifiable reasons to treat their proclamations with scepticism. Not from a place of resentment or a Scrooge-like dislike of charity, but because the refusal to examine the plausibility of their claims risks a disservice to the millions whose charitable donations amount to a sum that is far greater than what US tech billionaires contribute.
The vast majority of charitable expenditure in the US comes from the millions of poor and middle-income citizens scrimping and saving and putting aside proportionally more money from their take-home salaries than the US rich contribute as a ratio of their incomes.
The first reason to temper the hype around Zuckerberg and Chans gift is the obvious: it hasnt been spent yet. Its a mere pledge. And there are precedents for not taking philanthropists at their word when they vow to surrender their fortunes.
The last 10 years have been littered with examples of philanthropists reneging on promised billions. Richard Branson made a much-publicised pledge in 2006 to spend $3bn on clean energy technologies over 10 years . By 2014, as Naomi Klein reported, his outlay was less than $300m.
Chan and Zuckerberg may well be acting in good faith. They seem sincere. And its touching the way they speak about their daughters life and the way she inspires them.
But theres also reason to worry well never know how much money theyre actually contributing to charitable causes, regardless of how many press conferences or TED talks were treated to over the next decade.
The entity they have established to disburse their wealth the Chan Zuckerberg Initiative is legally insulated from the disclosure requirements that traditional US philanthropic foundations face. We may never know and we have no legal right to know whether any of the promised money is actually going to charity at all.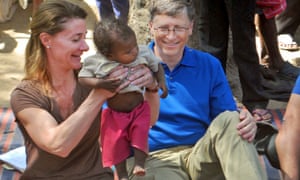 Read more: https://www.theguardian.com/technology/2016/sep/23/mark-zuckerberg-priscilla-chan-bill-gates-charity-philanthropy