Angry debate between Macron and Le Pen PM seizes chance to accuse EU of election meddling and the picture that cost army photographer her life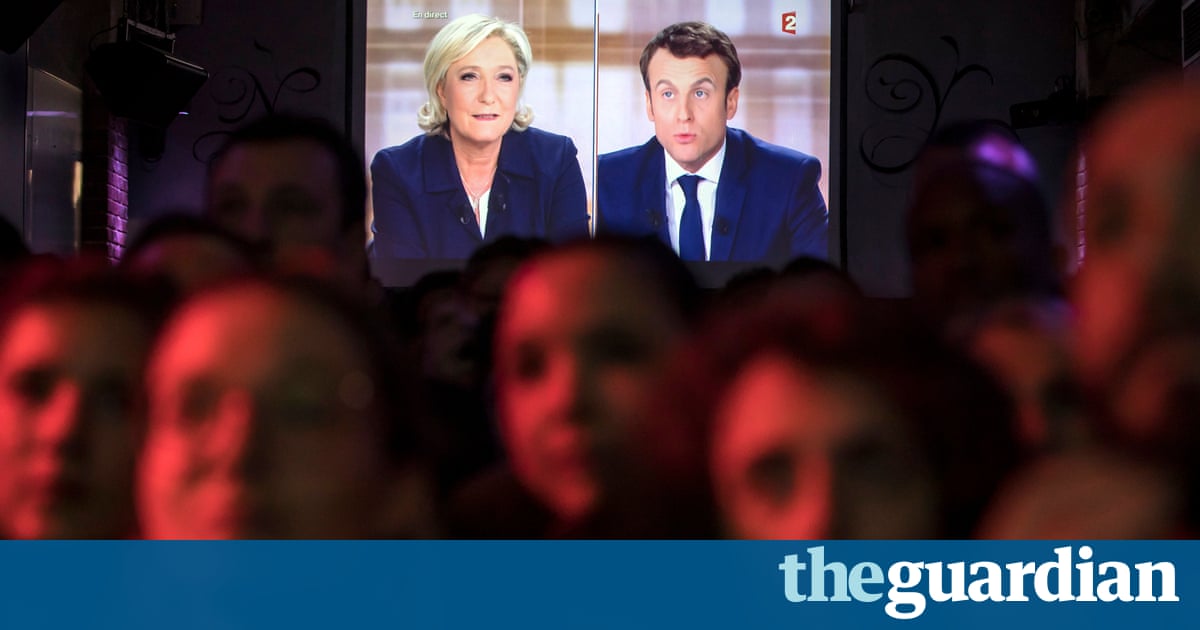 Top story: Vitriol overflows as Le Pen and Macron clash
Good morning, its Warren Murray waking you up to the news.
Marine Le Pen a parasite and hate-filled liar feeding off Frances misery. Emmanuel Macron a smirking banker, weak on terrorism and beholden to uncontrolled globalisation. Such were the insults traded when the two finalists in Frances presidential race clashed in a furious TV debate overnight.
With mainstream parties out of the running, the encounter proved much bigger on personal invective than policy. The dust is still settling this morning but Macron left the studio with snap polling declaring him the winner, while other polls during the week have put him at 60% to Le Pens 40% ahead of the final-round vote on Sunday.
Read more: https://www.theguardian.com/world/2017/may/04/thursday-briefing-french-fury-while-may-can-taste-brussels-rout