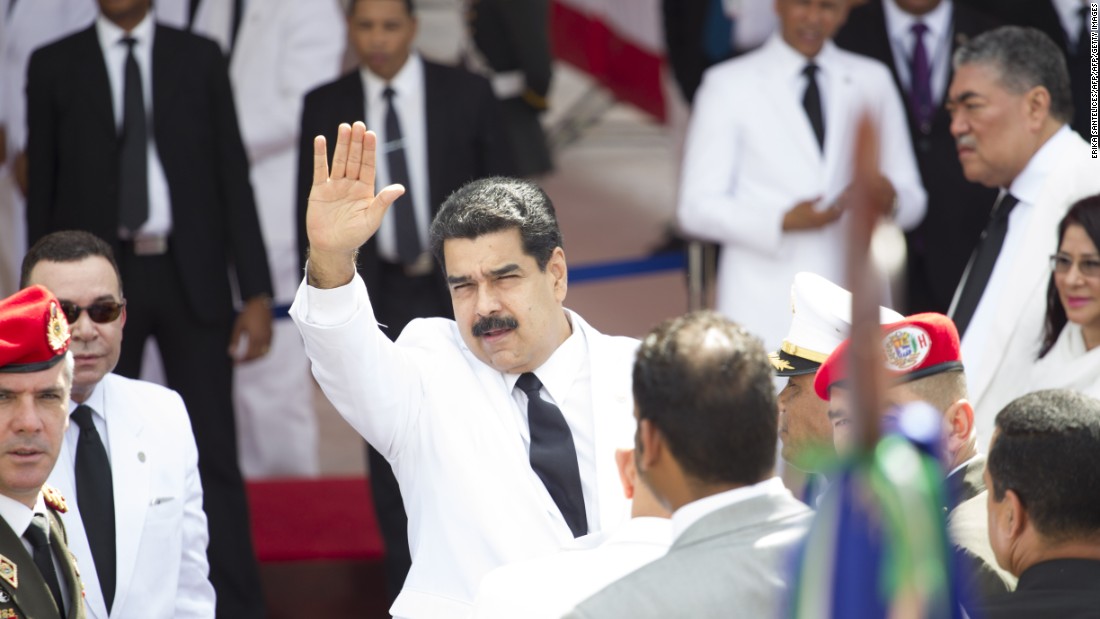 (CNN)A drive to hold a recall referendum on Venezuelan President Nicols Maduro has been halted, Venezuela's National Electoral Council announced in a statement.
Federal courts ruled Thursday that multiple cases of voter identity fraud
occurred over the summer
as the first round of signatures was being gathered to request the referendum.
The country is battling an economic crisis, with many citizens lacking access to enough food and basic health care.
Protests over the government have been raging for months, culminating in the recall effort. Many people are fed up with the widespread shortages of basic goods and medical supplies, factory shutdowns and blackouts.
Opposition groups collected signatures of 1% of the voting population during the first petition drive last summer. That was enough to trigger the second round.
Even as she announced the results of the first round, Venezuela's top election official called for an investigation into irregularities in the list of signatures, saying were at least 1,326 instances of voter identity fraud.
Read more: http://www.cnn.com/2016/10/21/americas/venezuela-recall-halted/index.html