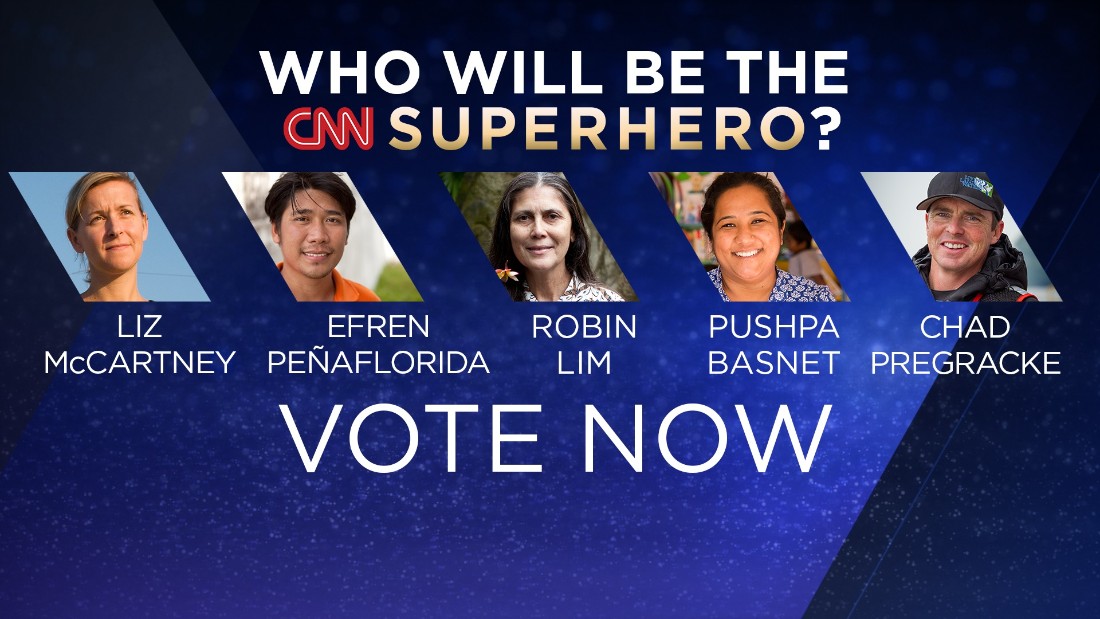 (CNN)Over the past decade, CNN Heroes has recognized hundreds of remarkable individuals who have worked tirelessly to make the world a better place.
"CNN SuperHero: Above and Beyond" airs on CNN Friday at 10 p.m. ET. "CNN Heroes: An All-Star Tribute" airs Sunday at 8 p.m. ET.
Now, to celebrate 10 years of the campaign, CNN is catching up with five past CNN Heroes of the Year to see where they are now and how their work has evolved in the years since they were honored.
Anderson Cooper hosts "CNN SuperHero: Above and Beyond," an hourlong special highlighting these five individuals on Friday, December 9, at 10 p.m. ET on CNN and CNNI.
Each of the past CNN Heroes of the Year recognized in the special will receive $10,000 to continue their work.
Kicking off during Friday's special and continuing into Sunday night's "
CNN Heroes: An All-Star Tribute
," viewers will be invited to vote for the individual whose outstanding work continues to best embody the spirit of the CNN Heroes campaign.
So, what have these past CNN Heroes of the Year been up to since they were first honored? Let's find out.
In the years since McCartney was named the first CNN Hero of the Year, SBP has grown from a small nonprofit into a nationally recognized leader in disaster recovery. Today, SBP is headquartered in the heart of reinvigorated New Orleans, and has grown its mission to shrink time between disaster and recovery. SBP has sent more than 130,000 volunteers to work onover 1,000 projects across America.
As a teenager, Efren Peaflorida was bullied and threatened by gangs in the slums he called home in the Philippines. But instead of resorting to violence, Peaflorida hoped to engage the other kids through learning.
Pregracke is also passionate about educating others on the harmful effects of trash on the environment, and has built a floating classroom that teachers and students can board to learn about conservation firsthand.
Read more: http://www.cnn.com/2016/12/08/living/cnn-heroes-2016-superhero-above-and-beyond/index.html