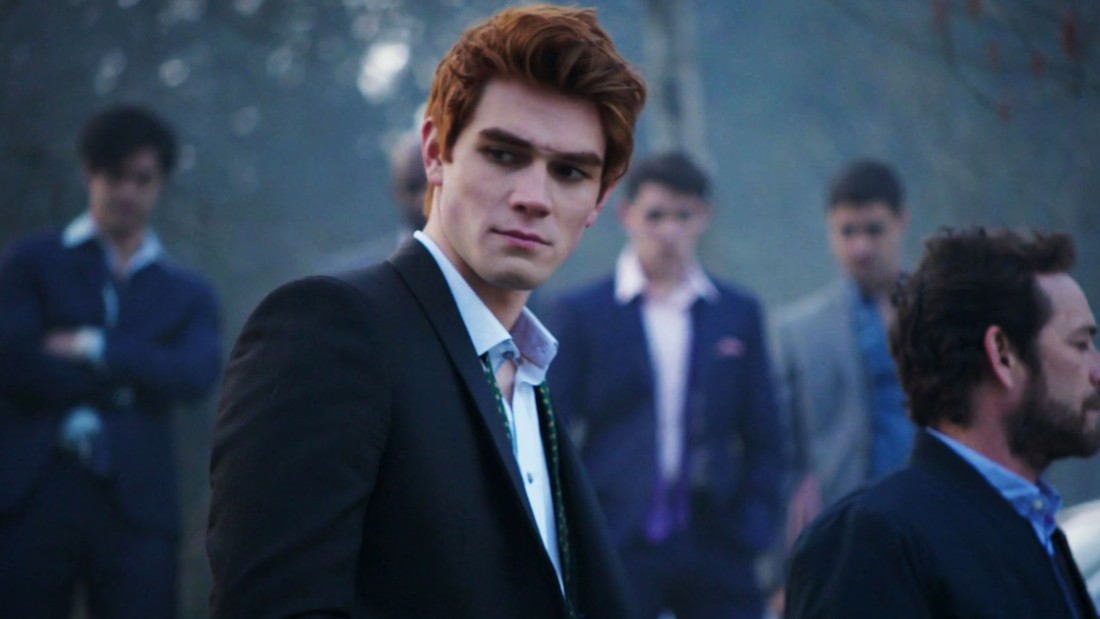 (CNN)In recent months, the political climate has changed drastically and regardless of your party leanings, the Trump administration has everyone talking.
It's necessary to remain aware of what's happening around us, but what about the moments when we need a break? Where can you go when social media becomes a place of contested views and the day's news seems all too grim?
For me, the answer is found on television.
Teen dramas have a tendency to be over the top in their aim to surprise and delight viewers, and that's what makes them the perfect watching experience. When I watch television, I don't want the confusion that can often accompany character-driven dramas or the unrealistic antics of so-called reality TV.
I want my television time and my Netflix binging to be a period of solace and mind-numbing ease. For the briefest moment, I want to pretend to live in a town where the only news of the day is whether Veronica Lodge and Archie Andrews really kissed during seven minutes in heaven.
Even when teen dramas capitalize on melodrama, like in the hit series "Pretty Little Liars" or the television adaptation of "Gossip Girl," their fabricated scenarios and youthful worries are engaging and light. Instead of fretting over what changes may come to my health care, I can forget the world for an hour and test my wit against the "Pretty Little Liars" number-one foe, a digital stalker known only as A.
Maybe as an adult who came of age in an era of bubblegum teen pop stars and millennium anxiety, I should be more invested in the political news everyone else is watching. And maybe I should give up the shows I so loved as a much younger me.
But at a time when we're always connected to the news around us and everything is moving at the pace of 4G, teen dramas are exactly what I need. I look forward to that one hour each night where I can kick back, turn off my smartphone and pretend to be somewhere else.
I don't need to be a teenager to enjoy a break from reality, and neither do you.
Read more: http://www.cnn.com/2017/03/05/opinions/teen-drama-any-age-rearick-opinion/index.html